New Jersey Consolidates Propecia Lawsuits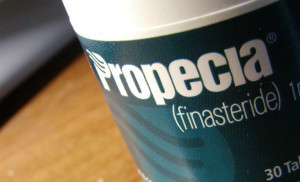 The growing number of Propecia lawsuit complaints, many of which allege Propecia erectile dysfunction, has prompted the Supreme Court of New Jersey to order consolidation into the Superior Court of Middlesex Country, where Judge Jessica R. Mayer will preside. Though the consolidated Propecia lawsuits have not been designated a mass tort, consolidated legislation will still serve to streamline pretrial processes and simplify discovery. On March 16, 2012 Judge Mayer scheduled an initial meeting for April 19, during which experienced Propecia attorneys will serve as liaison between involved parties.
New Jersey Consolidates 41 Propecia Lawsuit Claims
The New Jersey Supreme Court's order consolidated 41 Propecia lawsuits, all of which involve claims of Propecia sexual side effects. Some men allege that their side effects are serious and even permanent, even though the drug's warning label described possible side effects as temporary and relatively rare. In fact, both clinical evidence and Propecia lawsuit complaints seem to support the possibility that Propecia erectile dysfunction and other side effects may be more frequent and longer lasting than originally believed. Click here to learn more about Propecia side effects.
Propecia Erectile Dysfunction
Propecia lawsuit complaints often claim failure to warn, alleging that manufacturer Merck did not adequately inform the public of possible risks associated with the hair loss medication. Propecia sexual side effects, and especially Propecia erectile dysfunction, can be a devastating effect of the drug, since most men seeking treatment for male pattern baldness are in their 20s, 30s, and 40s. These Propecia side effects may also cause anxiety and depression.
Possible MDL for Federal Propecia Lawsuits
New Jersey has already made its decision, but now the Federal Panel on Multidistrict Litigation is considering consolidation of federal Propecia lawsuits. A federal Actos MDL would likely include cases of Propecia sexual side effects, including Propecia erectile dysfunction, and would consolidate these complaints into a single federal court.
In December 2011, a motion filed with the JPML suggested either the Eastern District of New York or the Western District of Washington. While Merck supports Actos multidistrict litigation, the pharmaceutical company suggested the U.S. District Court for the District of New Jersey as the location for the MDL. New Jersey has seen the bulk of Propecia lawsuit litigation, and is also closer to the company's headquarters.  Litigants expect a ruling from the JPML regarding the MDL within the next week.
[SmartLink propecialawsuit]