Vaginal Mesh Lawsuit Claims Extreme Pain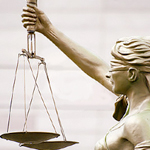 On March 13, 2012, Elizabeth Cespedes filed a transvaginal mesh lawsuit in U.S. District Court in the District of Maryland (Baltimore). Cespedes charges Boston Scientific Corporation with responsibility for her vaginal mesh side effects, since the manufacturer marketed its product as safe and effective, even though they allegedly knew it could cause vaginal mesh problems. Judge Richard D. Bennett will preside.
Vaginal Mesh Lawsuit Alleges Failed Device
To treat symptoms of stress urinary incontinence and pelvic organ prolapse, Cespedes underwent surgical implantation of Boston Scientific's Obtryx Curved Surgical Mesh Implant. Soon after surgery, the plaintiff allegedly began experiencing vaginal mesh side effects, including pain so severe that she was forced to undergo corrective surgery. Cespedes also foresees future medical costs and more treatments related to her vaginal mesh complications. Additionally, her vaginal mesh lawsuit contends that Boston Scientific failed to warn consumers of the risks in order to sell its product, even if that meant exposing women to unnecessary vaginal mesh side effects.
Vaginal Mesh Complications Include Erosion and Infection
Transvaginal mesh devices are designed to support weakened pelvic muscles, which can cause stress urinary incontinence (SUI) and pelvic organ prolapse (POP). For patients with SUI, weakened pelvic or sphincter muscles make it difficult to control their bladder, and for women with POP, their weakened pelvic floor can allow internal organs to shift and protrude outside the vaginal wall. Unfortunately, these implants can also cause a range of vaginal mesh side effects, including infection, device erosion, extrusion, pain during intercourse, and bleeding.
FDA Warns of Vaginal Mesh Side Effects
In 2011, the Food and Drug Administration (FDA) issued a public health notification to warn consumers of potential vaginal mesh side effects. The FDA stated that vaginal mesh complications were not uncommon, and that corrective measures, including surgery, were not always effective in remedying the problem. The FDA followed up in January 2012, and asked vaginal mesh manufacturers to conduct three years worth of safety studies.
[SmartLink vaginalmeshlawsuit]