$5 Million Case to Join Actos Lawsuit MDL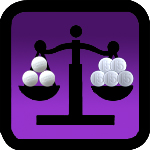 On March 21, 2012, Richard La Carte filed a new Actos complaint. In April 2012, at the request of Takeda Pharmaceuticals USA, Inc., the manufacturer of Actos, La Carte's case has been removed to U.S. District Court for the District of Columbia for inclusion in the Actos MDL currently underway. La Carte, of Iberia, Missouri, alleges that he was diagnosed with bladder cancer after taking the medication to treat his type II diabetes.
Actos lawyer cites severe injuries and fear of death
According to La Carte's Actos lawyers, the plaintiff has, "sustained severe permanent and life threatening injuries" as a result of his bladder cancer. Furthermore, La Carte has been subjected to undue suffering, including "a lifelong fear of premature death and the need for continued lifelong treatment and medications." La Carte has requested $2 million in compensatory damages and $2 million in punitive damages, while his wife, Joyce La Carte, is seeking an additional $1 million for loss of consortium. A non-injured spouse may claim loss of consortium when his or her partner's injuries are severe enough to disrupt normal family and domestic relations.
La Cartes' case tag-along to Actos side effects MDL
On April 25, 2012, Takeda responded to the La Cartes' lawsuit and filed a notice of removal from state to federal court. The reason for removal is two-fold: First, the case demonstrates diversity of citizenship, which means that the litigants are citizens of different states; and second, the amount in controversy exceeds the federal minimum of $75,000. The court heeded Takeda's request, and the La Cartes' case has been removed to U.S. District Court for the District of Columbia as a tag-along case in the ongoing multidistrict litigation (MDL), which encompasses a range of Actos side effects complaints.
Qualifying Actos lawsuit complaints consolidated in MDL
The MDL serves to coordinate the discovery effort, expedite pretrial courtroom procedure, and encourage Actos settlements prior to trial. The Actos MDL was first established in 2011, and at the time was headquartered in the Western District of Louisiana. The La Cartes' Actos lawyer has not yet consented or objected to joining the MDL.
[SmartLink actoslawsuit]