Alaska Plaintiff Files Missouri Zimmer Knee Lawsuit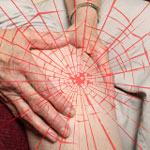 On October 6, 2011, Donald D. Didrickson filed a lawsuit in the U.S. District Court for the Western District of Missouri. The Alaska resident alleges that, shortly after his Zimmer knee implant surgery he began experiencing "severe and debilitating pain." The lawsuit asserts that Didrickson's chronic knee problems are due to complications resulting from his surgery, and therefore holds the orthopedic company responsible for the plaintiff's pain and suffering.
Company issues voluntary Zimmer knee recall in 2010
In April 2010, amidst over 114 reports of device loosening that ultimately required revision surgery, Zimmer issued an "Urgent Device Correction" letter to inform the public of changes to the usage and labeling of MIS tibial component parts. Several months later, in September 2010, the Food and Drug Administration (FDA) classified the company's voluntary Zimmer knee recall as a Class II Recall – "a situation in which use of, or exposure to, a violative product may cause … adverse health consequences." Plaintiff Didrickson states that his knee implant used one of the components included in the 2010 partial recall, and is therefore responsible for his current pain and joint problems.
Plaintiff forced to undergo revision of Zimmer knee implant surgery
According to his complaint, Didrickson underwent knee revision surgery in February 2011 to correct issues caused by his initial Zimmer knee implant surgery. His lawsuit states that the plaintiff "suffered and continues to suffer serious bodily injury and harm" resulting from his allegedly faulty device, and states that he has incurred significant medical costs as a result of his knee complications. The plaintiff also asserts that he has incurred lost wages as a result of his knee problems and resulting revision surgery. Didrickson's lawsuit states that neither he nor his physician was informed of potential dangers associated with the NexGen knee system, and that the associated recall occurred two years after his initial surgery in November 2008. Didrickson requests special compensatory damages in excess of $75,000 to cover claims of pain and suffering, attorney's fees, and past, present and future medical expenses.
Plaintiff seeks compensation for knee complications
Didrickson's complaint states that the orthopedics manufacturer was aware of the risks associated with the NexGen implant long before the voluntary 2010 Zimmer knee recall. Furthermore, his lawsuit alleges that the company marketed and advertised its product in such a way as to "falsely and deceptively sought to create the image and impression that the use of the Zimmer NexGen Knee was safe." Didrickson's case also states that Zimmer "downplayed and understated the health hazards and risks" of the NexGen knee implant, including the risk of device loosening requiring revision surgery.
[SmartLink zimmerkneelawsuit]