California Plaintiff Joins West Virginia MDL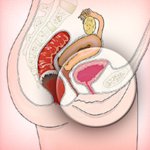 The latest in a string of vaginal mesh lawsuits, a California resident recently filed a complaint against Endo Pharmaceuticals and American Medical Systems. The plaintiff allegedly suffers from transvaginal mesh complications that resulted in "serious bodily injuries." She filed her case in the West Virginia multidistrict litigation (MDL), which consolidates similar complaints against mesh device manufacturers.
Severe pain and infection among transvaginal mesh complications
Defective vaginal mesh implants are responsible for hundreds of injuries in women who sought treatment for stress urinary incontinence (SUI) and pelvic organ prolapse (POP). Transvaginal mesh complications can manifest in many ways, including severe pain and chronic infection. These side effects – and their associated legal complaints – were prevalent enough to prompt the organization of a vaginal mesh MDL in West Virginia court, where Judge Joseph Goodwin will preside.
MDL bellwether trial slated for February 2013
Vaginal mesh multidistrict litigation, or MDL 2325, consolidates pretrial proceedings, in order to streamline the legal process and conserve resources for both sides. However, each plaintiff's case is set to go to trial individually. The first trial is slated for February 15, 2013. The newest lawsuit added to the MDL states that AMS, which was recently acquired by Endo Pharmaceuticals, knew or should have known that their vaginal mesh product was faulty and yet failed to warn the public of possible risks in favor of high profits. The plaintiff alleges internal tissue erosion, severe pain and scarring, which led to further surgeries, costly bills, and permanent impairment.
Vaginal mesh lawsuits and complaints prompt FDA warning
Hundreds of women throughout the country have filed vaginal mesh lawsuits with similar allegations, and most hope to recoup some of their medical costs. Their complaints echo the experience of countless other women – so many that the Food and Drug Administration (FDA) evaluated related complaints and subsequently warned that, "serious complications associated with surgical mesh for transvaginal repair of POP are not rare."
[SmartLink vaginalmeshlawsuit]