DePuy Hip Replacement MDL Adds Another Lawsuit to Roster of Complaints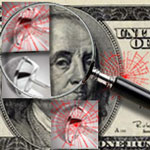 In yet another DePuy hip replacement lawsuit, filed in the Northern District of Texas, plaintiff Stephen Dembrowski is suing the manufacturer of his Pinnacle hip replacement implant for compensatory, exemplary and punitive damages relating to his medical expenses, lost wages and costs of physical therapy and rehabilitation.
Complications from DePuy hip replacement included pain and disability
Dembrowski states in his complaint that he received his hip replacement on May 26, 2009. Soon after the surgery, he began experiencing acute, severe pain in his hip joint. This pain has been persistent since his surgery, and he suspects he has suffered permanent disability or injuries.
Integral to Dembrowski's Pinnacle hip lawsuit is the allegation that DePuy failed to subject their hip replacement device to the usual battery of clinical exams required to receive FDA approval. Instead, DePuy and Johnson & Johnson attained approval through the 510(k) process, a controversial clearance process that allows medical device makers to achieve approval for a new product if they are able to demonstrate sufficient similarity to an existing approved device. Critics of the DePuy hip replacement device's approval process allege that "a finding of substantial equivalence is not equivalent to finding of a device's safety and effectiveness."
Metallosis after DePuy hip replacement also a significant concern
Other allegations regarding the DePuy hip replacement relate to contraction of metallosis after DePuy hip replacement. The DePuy Pinnacle model is available in a metal-on-metal design. The friction of the metal components against one another during normal movements and rotation can result in small particles breaking off from the device and entering into the bloodstream. With enough buildup, metal poisoning (known as metallosis) can occur, which can cause illness, injury and disability.
[SmartLink depuyhiplawsuit]