DePuy Lawsuit Seeks Damages to Cover Costs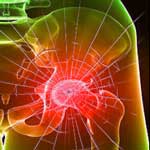 Plaintiff Russell Lee Williams became one of the latest members of DePuy litigation when he filed his DePuy hip lawsuit on the 6th of April 2012. The Sacramento, California resident says in his lawsuit, filed with the help of DePuy hip lawyers, that he experienced DePuy hip complications that have led to his need to have a revision surgery. He claims that he did not know of the risks associated with DePuy hip replacement systems until the DePuy ASR hip recall took place in 2010, two years after his initial DePuy hip replacement surgery, which took place on the 14th of November, 2008. He is seeking damages for the costs he has incurred as a result of his use of the DePuy hip replacement system and the complications and side effects he experienced as a result.
DePuy hip lawsuit claims defective implant
Williams and his DePuy hip lawyer claim that device manufacturer DePuy Orthopedics knew or should have known about the risks associated with the implant system they were marketing and that they should have warned patients more thoroughly about the potential side effects associated with the hip replacement system. Many believe that the metal-on-metal hip replacement systems cause problems in part because they were not adequately tested before they were released onto the orthopedics market.
According to his DePuy hip lawsuit, Williams began experiencing pain and difficulty walking and rising from a seated position shortly after he was implanted with his DePuy hip replacement system. Hip replacement systems are meant to last about fifteen years, but the DePuy ASR device has been linked to higher rates of failure within the first two years of use. After consulting his physician, it became clear that Williams would have to undergo a DePuy hip revision surgery.
Damages sought in DePuy lawsuit
Williams, with the help of his DePuy hip lawyer, is seeking general, punitive, and exemplary damages that will help compensate for a number of issues, including loss of earnings and past and future medical expenses, associated with his DePuy hip complications.
[SmartLink depuyhiplawsuit]