DePuy Plaintiff Requests Transfer to Virginia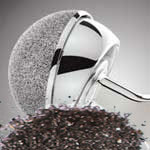 A DePuy hip plaintiff has requested that her lawsuit be moved from the Ohio multidistrict litigation case that is currently taking place surrounding hip replacement lawsuits back to the Eastern District of Ohio, where she lives. Plaintiff Deborah Wallace filed her DePuy lawsuit with the help of a DePuy hip attorney in the Ohio multidistrict litigation lawsuit because, this way, pretrial processes for her lawsuit would be completed more quickly. Now she is asking that it be transferred back to the court in which she lives for the remainder of the legal proceedings. Her lawsuit names as defendant DePuy Orthopedics, a device manufacturer responsible for the ASR hip replacement system that Wallace's lawsuit deals with.
Patients file suit after DePuy recall
A number of patients that were implanted with the hip replacement system have filed lawsuits against device manufacturer DePuy after experiencing complications as a result of their hip replacement systems. Wallace claims in her lawsuit that she experienced debilitating pain and discomfort in her hips and legs after she was implanted with the ASR hip replacement system. A number of patients have also claimed that they have experienced simiar side effects, and hundreds have filed lawsuits, many of which have been consolidated in the Ohio multidistrict litigation case.
Patients are especially worried about complications because of the recall that took place in August of 2010. After a number of patients complained about side effects and the need for revision surgery, DePuy decided to initiate a recall of all ASR hip replacement devices. Hundreds of patients had complained about pain and discomfort associated with their hip replacement devices.
Bellwether trials ahead for DePuy plaintiffs
The multidistrict litigation case is currently proceeding with depositions of representatives of DePuy. Plaintiffs are looking forward to bellwether trials in the lawsuit, which are set to take place in the coming months. Patients seeking compensation after experiencing hip replacement problems should enlist the help of a lawyer.
[SmartLink depuyhiplawsuit]