Despite Yaz Blood Clots, Controversial Contraceptives Will Remain on the Market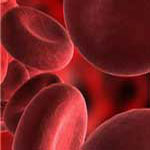 An FDA advisory panel has decided to keep the controversial contraceptives Yaz and Yasmin on the market, despite the growing number of lawsuits over blood clots and other side effects. The 26-member panel voted 15 to 11 in favor of keeping Yaz (drospirenone) on the market, arguing that the contraceptives' benefits outweigh the risk of blood clots.
However, the panel also voted 21 to 5 in favor of strengthening the warnings on Yaz and Yasmin.
Women's groups write to FDA to protest the decision
Four women's groups sent a joint letter dated March 9, 2012 to FDA Commissioner Margaret Hamburg protesting the decision. The groups expressed concern over what they believed to be irregularities in the voting process. For example, they charged, ob/gyns were not allowed to vote on the issue because they supposedly had a conflict of interest, yet panel members who had financial connections with Bayer, the manufacturer were allowed to vote.
In addition, the women's groups believe, some panel members made their decision by comparing Yaz and Yasmin to other birth control products, while it seemed that others decided how to vote by simply weighing the consequences of using Yaz or Yasmin vs. becoming pregnant, not considering the fact that other contraceptive options are available. The women's groups believe that keeping Yaz and Yasmin on the market poses a risk to women's health because of the known risk of blood clots that can lead to Yaz pulmonary embolism, deep vein thrombosis, and other life-threatening conditions, and that the products should be recalled. Click here for additional information on Yaz blood clots.
Seven studies show heightened risk of Yaz blood clots
During the debate and discussion preceding the vote, the findings of seven studies showing the risk of blood clots from Yaz were presented, including an FDA-commissioned study of 835,000 women that showed women who took the drug had twice the risk of blood clots as women who took contraceptive pills without drospirenone.
Numerous lawsuits have been filed by women who have suffered blood clots, many of whom also suffered deep vein thrombosis, Yaz pulmonary embolism, or other side effects.
[SmartLink yazlawsuit]