First Bellwether Trial Scheduled in Bard Avaulta Mesh Implant MDL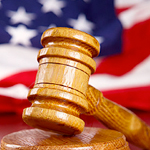 The first bellwether trial in the MDL of transvaginal mesh lawsuits involving the Bard Avaulta mesh implant has received a trial date. The trial is now set to begin on February 5, 2013 in the U.S. District Court for the Southern District of West Virginia.
The purpose of bellwether trials is for both parties to get an idea of how juries will respond to common evidence in representative trials. They can then use this information to negotiate settlements, to plan their strategy for future trials, or to serve as precedents. In January, Judge Goodwin told the attorneys in the Bard MDL to compile a list of possible bellwether cases. Now that a date has been set for the first bellwether trial, a schedule will be established for the discovery process so that the pre-trial proceedings can begin.
Court includes different vaginal mesh MDLs for different companies
There are currently 250 cases in the Bard Avaulta MDL, which is being overseen by Judge Joseph R. Goodwin. In addition, there is another MDL in the same court, which is handling cases against three other vaginal mesh manufacturers: Boston Scientific, American Medical Systems, and Ethicon/Gynecare. All of the lawsuits deal with transvaginal mesh complications.
FDA warned of transvaginal mesh complications in 2008 and 2011
In 2008, the FDA first warned of mesh complications, but at that time stated that such side effects were "rare." in 2010, the Bard Avaulta MDL was established, and one year later, the FDA updated its warning to state that mesh complications such as erosion, protrusion, bleeding, pain, and infections are in fact "not rare" and a matter of ongoing concern. Since then, many women who have suffered these complications have chosen to file a lawsuit.
A recent Congressional report shockingly found that vaginal mesh devices were fast-tracked through the FDA 510(k) process based on the fact that they were similar to devices that previously been approved and put on the market, even though those predecessor had in fact been recalled as unsafe.
[SmartLink vaginalmeshlawsuit]