First DePuy Hip Lawsuit Set for Trial in December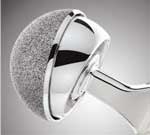 After years of lawsuits filed over complications from DePuy hip implants, the first DePuy ASR lawsuit has been given a trial date: December 3, 2012 in Las Vegas, Nevada. The lawsuit was jointly filed by three plaintiffs, all of whom claim to have suffered serious side effects from the ASR device – the same one that was recalled in 2010.
Lawsuit is not part of DePuy MDL
This lawsuit is not part of the huge DePuy MDL in the Northern District of Ohio. The DePuy MDL includes 3,500 cases and is being handled by Judge David A. Katz.
Only 10 lawsuits were excluded from the MDL, and the ASR lawsuit scheduled for December 3 is one of those 10. Of the other lawsuits separate from the MDL, three are scheduled to be heard in Maryland in January 2013, one month after the Nevada ASR lawsuit. In addition, there are two cases in Florida, one in Utah, and one in Wisconsin whose upcoming trials have not yet been given a scheduled date.
DePuy ASR implants recalled due to metallosis, loosening, and other side effects
The DePuy ASR XL Acetabular System and ASR hip resurfacing system were implanted in patients from 2005 until their recall in 2010. These implants were metal-on-metal devices, which have been shown to be problematic. As the metal parts rub against each other, metal debris can rub off and get into the bloodstream, causing DePuy metallosis. These metal fragments can also cause kidney failure or liver damage. The British Medical Journal recently reported that metal-on-metal hips can leak metal ions into the patient's body "which can seep into local tissue, causing reactions that destroy muscle and bone and leaving some patients with long-term disability." In addition, the friction of metal against metal causes wear to the parts, which often results in loosening of the device, causing pain, difficulty walking or standing up, and other crippling conditions requiring revision surgery.
Recently, a British study examined the outcomes of 400,000 hip replacement surgeries from 2003 to 2011 and found that within five years, nearly 6 percent of metal-on-metal hips failed — a rate two-and-a-half to three times that of ceramic or plastic hips. The study concluded that doctors should not implant metal-on-metal hips in patients because they "give poor implant survival compared with other options."
[SmartLink depuyhiplawsuit]