Hundreds Come Forward With NJ Propecia Suits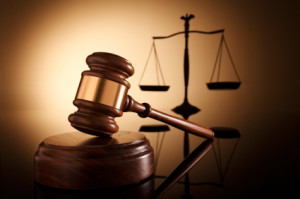 Nearly 100 men have come forward in the month of April 2012 alone with reports of erectile problems from Propecia and other similar side effects, and their lawsuits have been consolidated in the recently established multidistrict litigation case that is currently taking place in Middlesex County, New Jersey. Since the New Jersey Supreme Court announced that pending Propecia lawsuits would be consolidated in this location, the number of lawsuits has skyrocketed. There is another Propecia multidistrict litigation case taking place in the Eastern District of New York, but the rate of growth is not nearly as high—only eight cases were reported to have been consolidated in this location thus far, but the number is expected to grow steadily.There is a case management conference scheduled for the 30th of May, 2012, for the Eastern District of New York. New Jersey's MDL case management conference is scheduled to take place on the 12th of June, 2012.
FDA warning spurs action
Most lawsuits claim that Propecia drug maker Merck did not adequately warn patients about the serious risk of side effects associated with the popular male pattern baldness drug. Although Propecia has proven to be relatively effective at treating and preventing male pattern baldness, it has also been linked to a number of sexual side effects including erectile dysfunction, impotence, and loss of libido. A George Washington University study showed that as many as 90 percent of men using the drug experience these side effects, and that in many cases they can endure—lasting long after the patient discontinues his use of the drug.
Men who experienced these side effects are now coming forward with their lawsuits, hoping to be compensated by the drugmaker for their medical costs, loss of quality of life, and other effects of the symptoms they have experienced. Click here for more on this subject.
Medical history important in lawsuits
Patients are more likely to win damages if they don't have a history of sexual dysfunction or can otherwise prove that their sexual side effects are a direct result of their Propecia use. Potential plaintiffs will need documentation of evidence of Propecia erectile dysfunction and other side effects from a medical doctor.
[SmartLink propecialawsuit]