Joint Propecia Lawsuits Transferred to New York MDL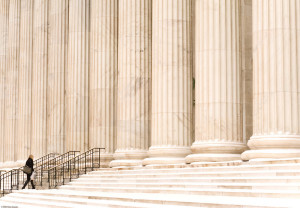 On January 27, 2012, 54 plaintiffs filed their Propecia lawsuits jointly in the Twenty-Second Judicial Circuit Court of the State of Missouri (St. Louis). Recently, the case was transferred to newly established Propecia multidistrict litigation (MDL) headquartered in U.S. District Court for the Eastern District of New York. The case was transferred because all involved plaintiffs allege serious side effects resulting from Propecia, and charge manufacturer Merck & Co. with failure to warn. All but three plaintiffs meet the requirements for diversity of citizenship, and all request damages in excess of $100,000.
Failure to warn principal claim in Propecia lawsuits
Propecia and Proscar, both of which are referenced in the Propecia MDL, are both Merck drugs and brand names for finasteride. Propecia, a drug to treat male pattern baldness, is a 1 mg dose of finasteride, while Proscar, which is used in the treatment of enlarged prostate, comes in a 5 mg dosage. The plaintiffs' Propecia attorneys state that Merck was aware of the risks associated with both Propecia and Proscar, but did not adequately warn the public or medical professionals of possible side effects. The plaintiffs allege a range of side effects from Propecia, including depression, cognitive impairment, and sexual side effects like erectile dysfunction, reduced sexual sensation, decreased libido, reduced ejaculate, and infertility, even after discontinuing use of the medication.
Propecia attorneys cite side effects of Propecia and Proscar
The plaintiffs' Propecia lawsuits indicate when each began taking finasteride, but do not specify whether the prescription was for Propecia or Proscar. While all the plaintiffs state that they took the medication to treat male pattern baldness, there is a significant price discrepancy between Propecia and Proscar – while Proscar is five times the dosage of Propecia, it does not cost five times more. Therefore, it is possible that some of the plaintiffs purchased Proscar to divide into smaller dosages equal to that of Propecia. For example, the lead plaintiff's complaint states that he took finasteride from 2002 to 2010 to treat male pattern baldness.
Side effects resulting from Propecia greater than originally claimed
In 1997, when Propecia was first approved for sale in the United States, Merck stated that a small percentage of men – approximately 2% – would experience sexual side effects. The drug company also stated, however, that their side effects would disappear after they discontinued use of the medication. However, studies in 2011 showed that the drug's side effects were greater than originally believed, and that they could persist for up to 40 months after discontinuing use of Propecia. Learn more about Propecia related side effects.
[SmartLink propecialawsuit]