Lawsuit Claims Actos Warnings Inadequate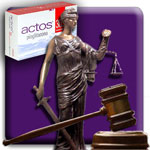 A man who recently filed a lawsuit against Actos drugmaker Takeda Pharmaceuticals claims that the manufacturers did not adequately warn patients about the possible side effects, including bladder cancer, of the type II diabetes medication. Michael E. Whitaker filed his lawsuit on the 30th of April, 2012, in the Superior Court of Los Angeles County, joining a number of plaintiffs who have filed Actos lawsuits nationwide, claiming that he developed Actos bladder cancer after using the drug in the treatment of his type II diabetes.
Lawsuit claims damages
Whitaker says that he developed bladder cancer resulting from Actos use in order to treat his type II diabetes, despite the fact that he used the medication as instructed by a physician. As a result, he claims, he has suffered and continues to suffer from "personal injuries, pain, suffering, and mental anguish" and has experienced a loss of quality of life. He says, too, that he has suffered from a loss of income, both present and future. His wife, Pat Whitaker, is included in the lawsuit as well; she is claiming a loss of consortium as a result of the injuries suffered by her husband. The couple, with the help of Actos attorneys, is seeking damages from drug maker Takeda, including compensatory and punitive damages. They are seeking injunctive relief, medical expenses, and other costs associated with the side effects plaintiff Whitaker developed. The lawsuit is currently pending.
One of the major claims in plaintiff Whitaker's lawsuit is that Takeda did not adequately warn of the potential side effects associated with Actos and therefore patients could not have made an informed decision about whether or not to use the medication. Animal testing before the drug was released did show a link between Actos use and the development of bladder cancer, but the actual Actos warning labels, according to the Whitaker lawsuit, are "vague, incomplete, and otherwise inadequate" and do not properly inform the patient about the risks associated with the use of the medication.
Actos testing proves link
A clinical trial that was conducted on humans shortly after the medication was released on the pharmaceuticals market proved that there is a link between a patient's use of Actos and a heightened risk of bladder cancer. However, Actos warning labels remained unclear for a significant amount of time.
[SmartLink actoslawsuit]