Lawsuit Claims Merck Withheld Information about Sexual Side Effects from Propecia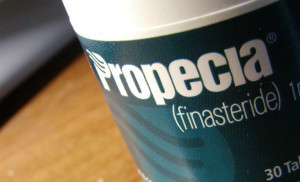 A 33-year-old man has filed a lawsuit against pharmaceutical giant Merck, claiming their male pattern baldness drug Propecia caused him to suffer serious, and possibly permanent sexual and cognitive side effects. His adds to a growing number of Propecia lawsuits against Merck, filed by accusing Merck of inadequate side effect warnings and other forms of negligence relating to the drug.
Studies Show Erectile Problems from Propecia, Other Sexual Disorders
After beginning treatment with the drug, the plaintiff began to notice symptoms of sexual dysnfunction that he had not experienced before beginning the drug. Since its introduction to the consumer market in 1997, the drug has been implicated in cases of erectile dysfunction, testicular pain, reduced sex drive, decreased sperm count, male breast cancer and cognitive impairment. In fact, as many as 39% of men using Propecia may suffer from sexual side effects. Even after patients stopped using the drug, many never regained full sexual function. In a 2003 report, only 50% of men affected by sexual side effects from Propecia regained full sexual function after cessation of the drug. The plaintiff also claims that his sexual dysfunction symptoms continue, even though he has not taken the drug in a long time.
Propecia Lawsuits Allege Merck Failed to Warn
The plaintiff alleges that Merck failed to adequately warn consumers and medical professionals about the increased risk of sexual dysfunction and other erectile problems from Propecia. Although European regulators mandated in 2008 that Merck update warning labels on Propecia to reflect the risk of sexual side effects, such a warning wasn't included with Propecia sales in the United States until 2011, and even then was restricted to erectile dysfunction. Further, in the U.S., the warning was included as an insert with the drug and not printed on the drug's warning label. The plaintiff is suing for punitive and compensatory damages for what may be permanent injuries. Follow this link for more information on Propecia side effects.
[SmartLink propecialawsuit]