New Jersey Centralization for Propecia lawsuits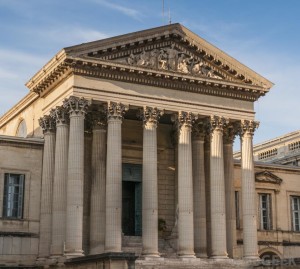 Lawsuits in New Jersey have recently been consolidated in a court in Middlesex County after an order signed on the 16th of March, 2012, established that plaintiffs who have decided to file a Propecia lawsuit in the state should be consolidated for pretrial processes. Centralized litigation will not be considered a mass tort case, but coordinated proceedings will be helpful in the elimination of duplication and prevention of conflicts. Cases involved in this consolidated litigation case will retain their own individual nature, and Propecia settlements will be dealt with on a case by case basis, which is often a good thing for plaintiffs who are set to receive settlements or damages for their injuries.
Propecia side effects affect men
Propecia is a popular male pattern baldness drug that has been linked to a  number of sexual side effects, including erectile dysfunction that can last for months after the patient stops his use of the medication. Other side effects include loss of libido, low sperm count, cognitive impairment, and other serious sexual and other side effects. Click here for more on this subject. Understandably, sexual side effects can have a serious impact on a man's self-esteem, personal relationships, and other aspects of his life. A number of men have chosen to file lawsuits with the help of a lawyer in an attempt to win damages that will help compensate for the side effects they have experienced.
A case management conference will be held on June 12 with regard to the centralized litigation. Event scheduling, periodic status reports, and future case management conferences will all be set to address the progress of the pretrial proceedings in combined litigation.
Lasting side effects spark lawsuits
Patients of the popular hair loss drug are constantly dealing with the fallout from the side effects they experienced as a result of their use of the drug. For some, litigation is their last method of recourse in order to gain back some of the financial and emotional losses associated with side effects.
[SmartLink propecialawsuit]