Propecia Side Effects Lawsuits Consolidated in New York and New Jersey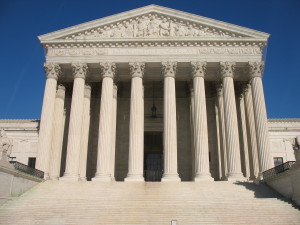 Seventeen federal lawsuits which were originally pending in six different districts have been consolidated into one multidistrict Propecia litigation (MDL) in the U.S. District Court, Eastern District of New York under Judge John Gleeson. The U.S. Judicial Panel on Multidistrict Litigation established the MDL on April 16, 2012.
Seperately from the MDL, 41 additional lawsuits were recently consolidated in the Superior Court of Middlesex Country under Judge Jessica R. Mayer.
New label warns that side effects may continue even after Propecia is discontinued
The lawsuits all allege sexual side effects such as erectile dysfunction from Propecia and decreased libido. When Propecia (finasteride) was first approved and put on the market in 1992, the label noted that a small percentage of men who took the anti-baldness drug experienced sexual side effects, but assured men that these side effects disappeared when the drug was stopped.
But over time, numerous lawsuits were filed against Merck by men whose sexual side effects from taking Propecia continued even after they stopped taking the drug. Recent studies have shown that these side effects can persist for years after men stop taking Propecia, and in some cases may even be permanent. Follow this link for more information on related side effects.
On April 11, 2012, Merck updated the warning label to state that "Propecia may cause loss of sexual desire, inability to ejaculate, and inability to reach orgasm. These sexual dysfunctions may continue for some time after men stop using the baldness drug."
Lawsuits accuse Merck of failure to warn
Most of the lawsuits charge Merck with failure to warn and failure to sufficiently test the medication to make sure it was safe before putting it on the market, and state that the plaintiffs would not have chosen to use Propecia to treat their hair loss had they known that there was a risk of sexual side effects that could last for years after the drug was discontinued or could potentially be permanent. Among the sexual side effects alleged by plaintiffs are erectile dysfunction, impaired libido, reduced sperm count, and ejaculation disorder.
[SmartLink propecialawsuit]