Propecia Warnings Strengthened by FDA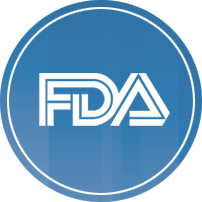 The Food and Drug Administration has recently announced their plans to strengthen the side effects warnings on the packaging of the popular male pattern baldness medication Propecia after a number of men have come forward with reports that their side effects from the medication were much more severe than were expected or warned about. A number of Propecia patients have filed lawsuits against drug maker Merck, accusing the drug maker of inadequately warning patients about the serious potential side effects associated with the use of the hair loss medication. The FDA's recent decision to change the medication's warning labels will likely be a catalyst for even more Propecia litigation, filed with the help of Propecia lawyers.
Propecia side effects could be lasting
One of the major concerns with Propecia side effects is that while drug maker Merck advised of the potential for Propecia sexual side effects, the warning labels stated that these side effects were rare and temporary and would go away when the patient discontinued his use of the medication. Many men found that this was not true when they continued to suffer from Propecia sexual side effects such as Propecia erectile dysfunction for months after they discontinued their use of the medication. This is particularly of concern as many of the men who are using Propecia to treat male pattern baldness are in their 20s, 30s, and 40s; they are too young to be experiencing such severe side effects.
The FDA's new warning on Propecia packaging does state that Propecia sexual side effects could last longer than was previously expected. It says that the side effects are relatively rare, although studies continue to show that Propecia sexual side effects could really be quite common and that almost 14 percent of men who reported sexual side effects experienced persistent sexual side effects.
Lawsuits continue to be filed
Propecia lawsuits are still being filed by patients who have experienced sexual side effects across the country. They are seeking compensation for their injuries from drug maker Merck.
[SmartLink propecialawsuit]