Study Suggests The Benefits of Zoloft are Outweighed by Side Effects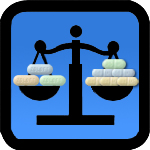 A recently released study performed by independent North American researchers suggests that the negative repercussions from taking Zoloft may outweigh the benefits of the widely prescribed SSRI antidepressant. Researchers examined data from many other previous studies, and concluded that SSRI antidepressants proved cumulatively beneficial to patients in only 51% of the studies examined. In the remaining 49% of studies, researchers found that various complications like Zoloft side effects superseded any benefits the SSRIs may have provided.
Zoloft Lawsuits Blame Drug Makers for Birth Defects
This information may be old news for hundreds of individuals who have filed Zoloft lawsuits against drug maker Pfizer Pharmaceuticals. Many of these plaintiffs were treated with Zoloft during pregnancy and, as a result, gave birth to children with serious birth defects. Some of the more serious Zoloft birth defects include persistent pulmonary hypertension, club feet, cardiovascular and heart conditions, growth abnormalities and emotional problems. These complications can result in serious injury to a newborn that can persist with the child throughout their lifetime. They can also require continuous costly medical care, amounting to a large financial burden for the parents. Of the parents who have filed lawsuits against Pfizer, many accuse the drug maker of targeting their marketing efforts directly at pregnant women and women of child bearing age, despite mounting clinical evidence suggesting a link between SSRIs and birth defects.
MDL Combines 59 Zoloft Lawsuits
In an action taken last month, fifty-nine of the ongoing federal Zoloft lawsuits have been consolidated into a single MDL in the Eastern District of Pennsylvania, to be presided over by Judge Cynthia Rufe. These lawsuits will undergo the initial stages of discovery concurrently, as well as pre-trial proceedings. This action is meant to minimize the legal cost for both plaintiffs and the defendants. After pre-trial, the lawsuits will proceed to trial separately. Although trial dates have not been set, the first trial outcomes will set an important precedent regarding the remaining cases.
[SmartLink zoloftlawsuit]