Transvaginal Mesh Lawsuit Filed by Canadian Plaintiffs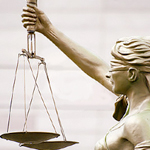 Two Canadian women have recently filed a class action lawsuit dealing with complications they suffered after they were implanted with the devices. The transvaginal mesh attorney who filed suit on behalf of the two women says that the case is hoping to represent all Canadian women who have experienced complications. The United States' Food and Drug Administration ruled in June of 2011 that complications were not rare and that vaginal mesh didn't seem to be in any way superior that more traditional treatments for vaginal prolapse and stress urinary incontinence.
Pain and other complications cited in vaginal mesh lawsuit
Carol Kouyomjian and Diane McLaughlin are the two plaintiffs in this initial lawsuit, claiming that they suffered from vaginal mesh complications after being implanted with the devices manufactured by Johnson & Johnson and subsidiaries Ethicon and Gynecare. Both women had their surgeries take place in 2006, after which they suffered from intense pain and other complications. Kouyomijan claimed that when she woke up from surgery her pain was "unbelievable" and says that she lost her job as a nurse because of her inability to remain on her feet and mobile for hours at a time after having experienced complications.
According to many women who have filed lawsuits in both Canada and in the United States, the surgery often does little to solve their problems of pelvic organ prolapse or stress urinary incontinence, which means they are left with the symptoms of the original condition alongside other complications which have been known to include erosion, infections, and other serious conditions.
Lawsuits in the United States grow in number
There has not been a class action lawsuit filed yet in the United States, but a number of other lawsuits involving device manufacturers such as Johnson & Johnson, C.R. Bard, Boston Scientific, and American Medical Systems have been filed across the country.
[SmartLink vaginalmeshlawsuit]