Transvaginal Mesh Problems Compel Michigan Woman to Join MDL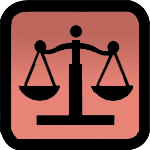 Michigan resident Henriette Vanegmond and her husband, William, have joined the consolidated transvaginal mesh complications multidistrict litigation in the U.S. District Court for the Southern District of West Virginia. In their complaint, the Vanegmonds accuse Endo Pharmaceuticals and its subsidiary, American Medical Systems (AMS), of designing, manufacturing and marketing a dangerous device, thereby putting the public health at risk.
The device implanted in Henriette, the Monarc Subfascial Hammock and Perigee System with Intepro Lite, has been installed in many women suffering from such health complications as pelvic organ prolapse and stress urinary incontinence. These conditions affect millions of women, particularly older women who have had multiple births.
Once the device was implanted, however, Henriette began to experience severe transvaginal mesh problems including extreme pain, tissue damage and scarring. She was forced to undergo multiple corrective surgeries in order to remove the device and repair the damage to her organs and tissues.
Despite Safety Claims of Manufacturers, Evidence Implicates Serious Transvaginal Mesh Complications
Althoough this particular classification of devices has been advertised as being biologically inert (unreactive to the body's tissues), research has shown that the materials in the device have been shown to compel an aggressive immune reaction in certain individuals. The mesh can erode into the surrounding tissues, or extrude outside of the body, both of which can cause irreparable damage and require extremely invasive surgical procedures to repair.
Women Filing Vaginal Mesh Lawsuits Seek Compensation for their Injuries
The Vanegmonds accuse Endo Pharmaceuticals and AMS not only of negligence in designing a defective device, but also of repeatedly withholding information regarding their device's high rate of complications. The complaint also accuses both companies of failing to adequately warn consumers and medical professionals about the substantive risks their device posed, in an exclusion the complaint deems "despicable" and "contemptible."
The Vanegmonds' vaginal mesh lawsuit joins hundreds of other lawsuits filed by women seeking remuneration for their injuries and suffering. A state-level mass tort is ongoing in New Jersey, as well as at the federal level in West Virginia.
[SmartLink vaginalmeshlawsuit]