Woman Suing Pfizer for Birth Defects Resulting from Zoloft Use While She Was Pregnant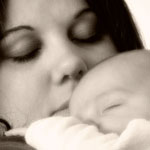 A woman has filed a lawsuit in federal court, claiming that her ten-year-old son was born with birth defects resulting from Zoloft use during her pregnancy. Kimberly Cook is suing Zoloft manufacturer Pfizer Pharmaceuticals on behalf of herself and her son, A.C., for damages he sustained and for extraordinary costs she was forced to burden resulting from Pfizer's negligence, failure to warn, faulty drug design, fraudulent misrepresentation and concealment, and breach of warranty.
Zoloft Lawsuits Claim Pfizer was Negligent, Failed to Warn
Cook, a Nebraska resident, filed her lawsuit in the U.S. District Court in the Southern District of New York on April 5, 2012. Integral to her claims is the allegation that Pfizer had knowledge of the increased risk to children of mothers being treated with the drug suffering side effects after taking Zoloft. She cites a number of studies, including one published in 1996 in the New England Journal of Medicine that tied Zoloft use by pregnant women with increased risk of premature birth, poor neonatal adaptation, lower birth weight and size and certain heart defects. Cook further accuses Pfizer of having ample evidence from human and animal studies, case reports, adverse event reports and other outlets to link Zoloft use with birth defects.
Despite all of this evidence, according to Cook's lawsuit, Pfizer failed to adequately warn consumers about the possible heightened risk of Zoloft patients for birth defects. Further, Cook argues that once Pfizer received notification of the evidence pointing to a link between Zoloft and birth defects, the company had a duty to conduct further research to evaluate the importance of this evidence. The company failed to conduct proper post-market research, Cook asserts.
Zoloft Lawsuits Face Statute of Limitations Issues
Cook's allegations are not uncommon, as evidenced by the numerous Zoloft lawsuits filed in recent years alleging the drug contributed to birth defects. However, Book's lawsuit faces a significant challenge in addressing the amount of time it took for her to seek legal recourse. Almost a decade had passed between when her son was born, and when she chose to file a lawsuit, drawing in questions of the lawsuit's eligibility within the statute of limitations for these matters. However, Cook contends that because Pfizer failed to publicize the possible link between their drug and these adverse events, she had no reason to believe there was any connection between her antidepressant use and the subsequent problems her son faced after he was born.
[SmartLink zoloftlawsuit]