Zoloft Lawsuit Moved to Federal Court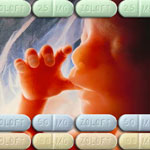 Michelle Smith filed her lawsuit against drugmaker Pfizer after experiencing serious side effects of the popular antidepressant drug Zoloft, including birth defects resulting from Zoloft use that had a serious impact on her son Zachary Smith. Pfizer submitted a notice of removal for her lawsuit on the 27th of April, 2012. Her lawsuit claims that she was not adequately warned about the side effects, including birth defects, that have been linked to the use of Zoloft during pregnancy, and as a result her son was born with craniosynostosis. This condition manifests when the sutures of an infant's skull close earlier than they normally would. In Zachary's case, he had to undergo a surgery six months after he was born in order to help correct the condition.
Smith has named drugmaker Pfizer and Zoloft distributor McKesson Corporation as defendants in her lawsuit. Although originally filed in the Superior Court of San Francisco County, her lawsuit is now under the jurisdiction of the United States' District Court for the Northern District of California, San Francisco.
Zoloft lawsuit removed from state court
Several reasons factored in to the removal of Smith's lawsuit to state court, including the inclusion of McKesson as a defendant. The court ruled that this defendant was fraudulently joined and therefore the diversity jurisdiction that would qualify this lawsuit for federal jurisdiction was not in place. McKesson is a distributor of Zoloft, but it could not be proved that they specifically was the providers of the medication that Smith took. The case against them relied only on assumptions. Therefore, with diversity of citizenship, her lawsuit was eligible for federal court.
Federal court not in MDL
Although there is a Zoloft multidistrict litigation lawsuit currently pending in Pennsylvania, there was no mention of consolidating Smith's lawsuit into this case. However, this does not mean that it is not a possibility. It is yet to be seen whether or not Smith's case against Pfizer will be successful or how many patients in all will receive Zoloft settlements.
[SmartLink zoloftlawsuit]