Bayer Pays Out Yaz Settlements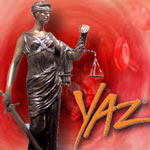 The manufacturer of the once-popular fourth generation birth control pill Yaz has been forced to pay out about $142 million in settlements to patients who have filed lawsuits after experiencing serious side effects as a result of their use of the birth control. Plaintiffs who have claimed serious side effects such as pulmonary embolism, deep vein thrombosis, and blood clots from Yaz use are finally seeing compensation for Yaz injuries after hundreds of lawsuits were filed against the drug making giant. It is not clear how many cases are set to be settled in the future.
Yaz lawsuits with similar claims
Many lawsuits, both of which deal with forms of the birth control that contain the synthetic hormone drospirenone, claim that Bayer did not adequately warn patients about the risks associated with Yaz use and therefore many women took the medication without completely knowing what they were at risk for. In addition, plaintiffs claim that the drug manufacturers did not adequately test the popular birth control pills before putting them on the market. Although there is some risk for blood clotting and related complications with any form of hormonal birth control, the risk associated with Yaz is significantly higher than with other medications.
Bayer has settled 651 cases with their $142 million payout, and the number of cases that have been settled with payouts from Bayer is expected to continue to increase, in part because the company sees that Yaz litigation is likely to end in a verdict in favor of the plaintiff, and they want to avoid what can be a hefty jury award. Settlements that have been decided out of court can be much more predictable and although they can be significant—with the average Yaz settlement thus far costing Bayer about $218,000—jury awards can reach into the millions.
FDA warns of side effects
The Food and Drug Administration has ruled that warnings should be increased on packaging of birth control pills, including Yaz, Yasmin, and Ocella brands, that include the synthetic hormone drospirenone. These warnings will indicate that the risk of blood clots associated with these birth control pills is higher than with older hormonal birth control medications. However, there is no increased warning about the risk of gallbladder disease, another condition that has been linked to the use of these medications. Gallbladder disease settlements have also not been paid out by Bayer.
[SmartLink yazlawsuit]