California Resident Sues AMS for her Painful Vaginal Mesh Problems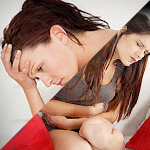 A California woman has filed suit against medical device manufacturer American Medical Systems, alleging their Monarc Subfascial Hammock caused her severe injury. The Monarc is a model of vaginal mesh meant to treat such medical conditions as pelvic organ prolapse and stress urinary incontinence. However, many women with the implant have experienced vaginal mesh problems, some so serious as to require revision surgery.
Vaginal mesh problems began soon after implantation
In her complaint, the plaintiff claims to have received the pelvic mesh implant in order to treat stress urinary incontinence. However, after her implant surgery, she began experiencing a range of painful, embarrassing and disfiguring symptoms that caused her physical and emotional suffering and severely diminished her quality of life. As a result of her transvaginal mesh failure, the plaintiff had to face extensive corrective treatment.
Manufacturers of vaginal mesh devices have faced a litany of criticisms from women who have been injured by the implants. Many women have been compelled to file a transvaginal mesh lawsuit demanding compensation for painful and debilitating injuries they suffered. Among their complaints, plaintiffs accuse manufacturers like AMS of deliberately withholding evidence of vaginal mesh complications. They further criticize manufacturers for failing to warn consumers and medical professionals of the dangers of vaginal mesh, and for failing to sufficiently test their products before presenting them to the consumer market. Manufacturers instead took advantage of an FDA loophole that allowed these companies to release their product without meeting more rigorous standards of testing.
Vaginal mesh problems spark FDA warning
In recent years, more evidence is coming to light regarding many vaginal mesh devices' "[biological incompatibility] with human tissue," prompting the FDA to issue a warning regarding vaginal mesh problems in 2011. However, the devices remain on the market and women continue to file lawsuits against AMS and other manufacturers for exhibiting negligence in their testing, marketing and failing to warn consumers.
[SmartLink vaginalmeshlawsuit]