DePuy Lawsuit Assigned to MDL Against Plaintiffs' Wishes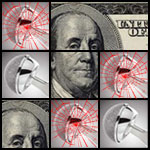 The California plaintiffs in a new DePuy Pinnacle hip replacement lawsuit who had requested that their case be excluded from the MDL and assigned instead to state court were disappointed recently when the judge denied their request. The judge has ruled that the lawsuit will be transferred to the Pinnacle MDL currently ongoing in federal court in Texas.
Motion hinged on inclusion of implant designer as a defendant
The plaintiffs, led by plaintiff Susan Brewer, had argued that state court was the appropriate venue for their DePuy lawsuit because the lawsuit included the Pinnacle implant's designer, Dr. Thomas Schmalzried, as a defendant. According to their lawyer's argument, including Schmalzried meant that the case did not meet the diversity of citizenship requirement to be included in the federal MDL, and therefore it should remain in state court. But DePuy's lawyer argued against this, claiming that Schmalzried had been "fraudulently joined" – i.e., he had been added as a defendant solely to prevent the case from being moved to federal court.
In stating his decision, the judge noted that there have been other lawsuits which named Schmalzried as a defendant but which were nonetheless successfully transferred to the MDL. Therefore, a transfer to the MDL was appropriate for this Pinnacle hip replacement lawsuit as well.
MDL consolidates Pinnacle hip replacement lawsuits in federal court
The MDL is a consolidation of lawsuits claiming Pinnacle hip implant complications such as popping or clicking, impaired mobility, stiffness, loosening of the implant, metallosis, damage to bone or tissue, and the need for revision surgery. Such lawsuits generally allege failure to warn, breach of implied and express warranties, negligence, and/or fraud on the part of DePuy, the manufacturer of the metal implant. Although hundreds of lawsuits have been filed over Pinnacle hip implant complications, the device has not been recalled.
The purpose of the MDL is to streamline litigation by consolidating lawsuits with similar evidence. Pre-trial proceedings are done en masse including all the lawsuits in the MDL, and then each plaintiff's lawyer has the opportunity to present his or her case in an individual trial. The goal is to make the process simpler, swifter, and more efficient.
[SmartLink depuyhiplawsuit]