DePuy Lawsuit Claims Manufacturer Valued Profits over Patient Health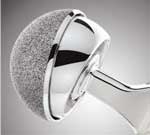 On April 30, 2012, Stanley Jones and Rebecca Anderson filed a DePuy lawsuit in California state court. The Oklahoma residents allege that the joint manufacturer was aware of serious problems with its ASR XL Acetabular System as early as 2007, but continued to sell the hip implant. As a direct result of an allegedly defective hip replacement, the plaintiffs claim that Plaintiff Jones experienced hip implant failure, metallosis, and a variety of other injuries.
Plaintiff alleges hip implant failure
Stanley Jones received a DePuy ASR implant in his right hip on November 11, 2008. After surgery, Jones began to experience a range of complications, including pain and discomfort that led to loss of mobility, stiffness, inflammation, bone and tissue damage, chromium and cobalt toxicity, pseudotumors, and metallosis (metal poisoning). DePuy revision surgery will likely be required to remedy these issues.
DePuy hip attorney cites international studies and statistics
DePuy began selling the ASR hip in the USA during 2005, amidst marketing campaigns that billed the implant as a "high performance hip replacement," ideal for "active lifestyles" since it allowed for greater "hip range of motion and stability for higher function and a reduction in the occurrence of revision surgery." In their DePuy lawsuit, Jones and Anderson allege that by 2007, the manufacturer was aware that these claims were untrue. In fact, the plaintiffs note that British studies reveal a 49%-60% failure rate for the ASR device, and that half of all ASR implant recipients will undergo DePuy revision surgery within six years of their initial operation. By contrast, the industry-accepted revision rate is about 5% within five years.
DePuy lawsuit claims "significant harm"
According to the couple's DePuy hip attorney, before Jones' surgery, DePuy had already been aware for a year of issues with its device, including hip implant failure. According to the Australian National Joint Replacement Registry, DePuy's denials are unfounded; the agency stated that "[i]t is a complete untruth that DePuy did not have a reason to withdraw the ASR before now; we have been telling them since 2007, but they allowed it to be used on thousands of people." The plaintiffs state that the company's decision to sell a problematic devices cause them, as well as thousands of other implant recipients, significant harm. In addition to damages for Stanley Jones' pain, suffering, and injuries, his wife, Plaintiff Anderson, requests damages for loss of consortium.
[SmartLink depuyhiplawsuit]