Did DePuy Delay ASR Hip Replacement Recall to Sell Off Defective Inventory?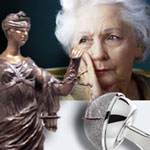 The DuPuy ASR XL Acetabular System and the ASR Hip Resurfacing System were the subject of a DePuy hip replacement recall in 2010 due to the high failure rate and numerous reports of complications.
However, a New York Times article reports disturbing evidence that DePuy was well aware of the implant models' risks a year before recalling them, but deliberately held off on the recall in order to sell off the remaining inventory of the defective devices.
ASR was "fast-tracked" to FDA approval with no safety studies
The ASR XL Acetabular System was approved in 2005 under the FDA's 510(k) "fast track" approval process, a speedier and less rigorous approval process in which clinical safety studies are not required if the product is "substantially similar" to one already on the market.
During the five years that the ASR hip models were on the market, more than 93,000 patients were implanted with the metal-on-metal devices. Many patients subsequently suffered DePuy ASR hip complications and required revision surgery.
Uncovered letter and email indicate DePuy knew of problems long before recall
However, the New York Times article reveals a letter dated 2009 that the FDA sent to Johnson & Johnson, parent company of DePuy Orthopaedics. In the letter, the FDA states that the ASR model was not in fact eligible for the fast-track approval process and should have undergone safety testing before being approved.
But despite the FDA's letter and the numerous reports of DePuy ASR hip complications, DePuy did not issue an immediate recall. Instead, the New York Times reports, DePuy executives chose to simply phase out the line beginning in November 2009, continuing to sell the remaining inventory before finally issuing a recall in August 2010. It is unknown how many patients were implanted with the defective devices during the phase-out before the models were finally recalled.
Bolstering the claim that executives chose to delay the recall until most of the inventory had been sold is a corporate email that was uncovered by an attorney for a plaintiff in a DePuy hip replacement lawsuit. That corporate email, written in May 2010, notes that "We are almost out of ASR, and the few doctors still using ASR are threatening to leave DePuy anyhow." Three months later, DePuy issued the ASR recall.
[SmartLink depuyhiplawsuit]