Discussions Move Forward in DePuy ASR Hip MDL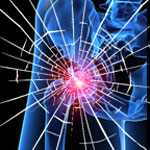 DePuy multidistrict litigation (MDL) is progressing as a status conference was held last month in West Palm Beach to discuss issues including bellwether trials and later status conferences.  The conference followed a March 15th conference between lead counsel for both DePuy and the plaintiffs regarding protocols for bellwether trial selection.  Presiding Judge David A. Katz ordered that both parties submit either a joint proposal or competing proposals for selection protocols no later than April 27, 2012.
Plaintiffs allege DePuy hip failure, other complications
DePuy is facing DePuy ASR lawsuit after DePuy ASR lawsuit as more patients who received their controversial hip replacement implant are complaining of DePuy hip failure, metal poisoning, device loosening and a host of other complications.  In the DePuy MDL, lawsuits sharing similar allegations and issues of fact will undergo preliminary proceedings together, and progress to trial separately.  All parties have already agreed to schedule bellwether trials.
A recent report in Bloomberg News estimated that the current number of federal lawsuits active in the MDL as nearly 4,300, with an additional 2,000 lawsuits ongoing in state court.  At the state level, the first case is scheduled to see the inside of a courtroom in December of 2012 in Las Vegas, with the second seeing progression to trial in Maryland the following month.
DePuy faces serious charges in DePuy ASR lawsuit
The primary point at issue is whether plaintiff reports of hip complications are related to a faulty product or defective product design on the part of DePuy.  Some of these complications, such as DePuy metallosis, can lead to serious or fatal conditions in patients.  British researchers recently issued a recommendation that metal-on-metal implants like DePuy's be taken off the market because of the risks these devices pose.
If found liable, DePuy may be forced to pay out substantial sums in compensation to injured plaintiffs.  DePuy has already issued a recall of the ASR hip system in August 2010.  Judge Katz has scheduled a status conference to take place on June 5th in Philadelphia.
[SmartLink depuyhiplawsuit]