FDA Seeks Testimonials from Patients with Erectile Dysfunction from Propecia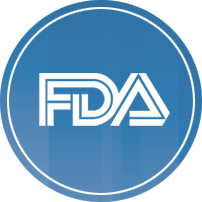 In a move that indicates they will be placing further pressure on pharmaceutical maker Merck, the FDA has announced that it is actively seeking testimonials from men who have suffered from side effects after Propecia use. This decision comes in response to the high number of adverse events being reported by patients who have later filed lawsuits, and after a previous order from the administration that Merck provide stronger consumer warnings on Propecia's warning label, and an increasing number of Propecia litigation being pursued by affected patients.
Man who suffered sexual side effects from taking Propecia stages hunger strike
One such patient, Kevin Malley, recently staged a one-man hunger protest outside of Merck's corporate headquarters in New Jersey. Malley and others accuse Merck of failing to warn them properly of the embarrassing and debilitating side effects of the company's popular hair loss treatment, which include sexual side effects from taking Propecia like erectile dysfunction, Peyronie's disease and decreased penis size. Other patients have complained of psychological and physical side effects including anxiety, cognitive impairment, weight gain and muscle pain.
Propecia lawsuits consolidated in multidistrict Propecia litigation
Many side effects sufferers have consulted with Propecia lawyers and chosen to pursue legal action against Merck for various claims. Lawsuits filed by plaintiffs with similar complaints of Propecia sexual side effects have been consolidated into a single multidistrict litigation in federal court in April of this year. During the litigation, occurring in the Eastern District of New York, the individual lawsuits will undertake pretrial proceedings and discovery concurrently. They will later progress to trial separately, and the initial trials to be heard – known as bellwether trials – will set important precedents as to how the subsequent hearings will pan out. The location of the MDL was chosen because of its close proximity to Merck headquarters in New Jersey, however after pretrial proceedings and discovery, the individual cases will advance to trial in jurisdictions that are more conveniently located for the plaintiffs.
[SmartLink propecialawsuit]