Federal Court Considers Motion for Pradaxa MDL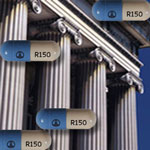 In response to the ballooning number of plaintiffs choosing to file a Pradaxa lawsuit, a motion has been filed with the U.S. Judicial Panel on Multidistrict Litigation seeking to consolidate lawsuits against Pradaxa manufacturer Boehringer Ingelheim that share common issues of fact. The motion seeks to consolidate all Pradaxa litigation into a single MDL in the Southern District of Illinois, under presiding Judge David R. Herndon.
Plaintiff claims cases of Pradaxa internal bleeding may compel 500+ lawsuits
The Pradaxa MDL motion was filed by a single Pradaxa plaintiff, Vera Lee Sellers, and claims that federal courts across the nation could be inundated with more than 500 lawsuits, in addition to the ongoing 21 federal lawsuits currently pending, relating to side effects resulting from Pradaxa use. MDL's are organized as a means to mediate many lawsuits with common issues of fact or law, while saving all parties time, legal fees and other resources. The proposed MDL would differ from a Pradaxa class action lawsuit in that each lawsuit remains an individual case, and is heard individually by the same judge. By organizing an MDL, the plaintiffs hope to increase the chances of reaching settlement before having to progress to trial.
Common to all the Pradaxa lawsuits in question is the accusation that Boehringer Ingelheim failed to disclose important information relating to the side effects of their popular blood-thinning drug. Pradaxa is already being examined by the FDA, as according to an Institute for Safe Medication Practices report, the administration received 3,781 reports of serious injuries related to Pradaxa, which included 542 deaths, in 2011 alone. Some of the more serious Pradaxa side effects reported include symptoms of internal bleeding, such as excretion of blood and unexplained bruising.
Side effects of Pradaxa are less treatable than other drugs
Pradaxa has been marketed as a better counterpart to other blood thinning agents like Coumadin. These drugs are prescribed to patients at a high risk for heart attack or stroke. Although users of other blood thinning drugs have reported similar side effects to Pradaxa, their symptoms can be treated with a dose of Vitamin K, while Pradaxa has no similar solution.
[SmartLink pradaxalawsuit]