First Bellwether Trials Scheduled in Chantix MDL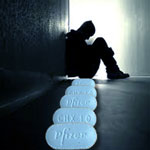 More than 275 cases are included in the ongoing Chantix multi district litigation case currently taking place as of the 1st of October, 2009, when it was established by the Judicial Panel on Multidistrict Litigation. The lawsuits were consolidated because the JPML found that the growing number of lawsuits filed against drug maker Pfizer had common ground and therefore consolidation would be appropriate. Side effects of Chantix include mood swings, depression, aggression, paranoia, hallucinations, mania, and blackout injuries. A number of patients are concerned about the psychiatric consequences of the popular smoking cessation drug and are hoping to gain compensation from the drug maker they claim is responsible for the side effects they have experienced. Drugmaker Pfizer is facing hundreds of lawsuits regarding the drug.
Chantix pretrial discovery taking place
Some patients of Chantix have had such serious psychological side effects that they ended up either attempting or committing suicide. The Food and Drug Administration ordered drug maker Pfizer in 2009 to include a black box warning on packaging of the medication, in order to warn patients about the potential serious side effects, but this warning came too late for millions of patients who had already taken the medication and who say they were not adequately warned about the dangers of side effects of Chantix. Patients who have experienced psychological problems with Chantix are filing lawsuits across the country even now as more and more lawsuits keep being added to the multi district litigation case, in which bellwether trials have been scheduled.
MDL continues
The Chantix multi district litigation case is being dealt with in the United States' District Court for the Northern District of Alabama and is being overseen by judge Inge P. Johnson. Eight trial pool cases have been scheduled, with the first set to take place on the 22nd of October, 2012. This case deals with the suit filed by July Ann Whitely, a Minnesota resident whose husband, Mark Alan Whitely, killed himself in 2007, allegedly because of his Chantix sue. The second trial, which also deals with suicide after Chantix use, is set for the 22nd of January, 2013.
[SmartLink chantixlawsuit]