Georgia Resident's Vaginal Mesh Lawsuit Added to MDL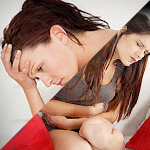 A Georgia resident has filed a lawsuit against medical device manufacturer American Medical Systems, Inc. (AMS) for vaginal mesh problems she began experiencing after having the AMS Elevate Anterior and Apical System, the Apical and Posterior System and the MiniArc implanted to treat her stress urinary incontinence (SUI) and pelvic organ prolapse (POP). In her lawsuit, she claims she was forced to undergo two revision surgeries, and yet still suffers from symptoms of her vaginal mesh complications.
Transvaginal mesh lawsuit will be part of federal litigation
The plaintiff filed her lawsuit in the Northern District of Georgia on April 18, 2012. It has since been consolidated into the ongoing federal multidistrict litigation (MDL) in the Southern District of West Virginia. The MDL was initiated in February 2012, when enough vaginal mesh lawsuits had proliferated nationally to warrant a mass litigation. The initial bellwether trials will be heard in early 2013.
The lawsuit complains of an adverse immune reaction to the vaginal mesh material. Further, the mesh has a propensity to contract within the body, and also to shift and deform after it has been implanted. As a result of these complications, the plaintiff claims she continues to experience pelvic, leg and back pain, persistent infections, erosion of the mesh into surrounding organs and interstitial cystitis, in spite of her two revision surgeries. Her transvaginal mesh lawsuit states that the mesh caused her "severe and permanent bodily injuries, significant physical and mental pain and suffering, and economic loss," and she is seeking damages in excess of $75,000 for her various injuries and losses.
FDA revises previous understanding of vaginal mesh problems
The FDA has approved vaginal mesh for the treatment of SUI and POP. However, since achieving approval in 1996, reports of vaginal mesh complications and transvaginal mesh failure have grown as more women are experiencing debilitating injuries as a result of mesh implants. Instances of adverse vaginal mesh reactions prompted the FDA to issue an updated warning about the devices in July 2011, indicating that complications are more frequent than previously understood. The FDA also suggested that there was insufficient evidence to suggest that vaginal mesh was a better treatment for SUI and POP than other, less risky forms of treatment available.
[SmartLink vaginalmeshlawsuit]