Johnson & Johnson Insists Discontinuation of Vaginal Mesh Is Not a Recall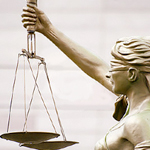 Johnson & Johnson has announced that it will no longer offer four vaginal mesh devices for sale to the consumer public. The devices, manufactured by the company's Ethicon sub-unit, include the TVT Secur, Prosima Pelvic Floor Repair System, Prolift Pelvic Floor Repair System and the Prolift MTM Pelvic Floor Repair System (all Gynecare products). All four devices have been the subjects of lawsuits from plaintiffs complaining of vaginal mesh problems.
In their announcement, the company stresses that the decision was motivated purely by economic considerations, and safety concerns about the devices had no bearing on the decision. The company has particularly emphasized that this decision does not represent a recall. According to a Pharmalot report, a spokesman for Ethicon stated that the suspension of sales "is not a product recall," and that Ethicon "[continues] to have confidence in the safety of these products." The decision to remove the devices from the market was due purely to a reevaluation of "their commercial viability in light of changing market dynamics."
Announcement comes in the midst of ongoing transvaginal mesh lawsuit
Johnson & Johnson issued their announcement via written correspondence to two judges presiding over an ongoing multidistrict litigation (MDL) relating to vaginal mesh complications and transvaginal mesh failure. In the company's letter, it announced that it would stop "commercializing" the devices, and intended to remove the products completely from the worldwide market by the end of the year. Ethicon has also submitted a request to the FDA for 120 days to notify its various customers about the change, and to offer them alternative options.
The MDL aggregates over 1,000 cases of women who filed a transvaginal mesh lawsuit against various vaginal mesh device manufacturers including Johnson & Johnson, AMS, Boston Scientific and Bard Avaulta. The MDL is in the jurisdiction of the U.S. District Court of West Virginia. Even more lawsuits have been filed at the state level, and have been consolidated into a mass tort in New Jersey under the jurisdiction of Judge Carol E. Higbee.
FDA has responded in the past to vaginal mesh problems
Although the FDA has as yet remained silent on the request, the administration had issued a consumer warning in March of this year indicating that Johnson & Johnson had marketed the Gynecare Prolift vaginal mesh model for three years without first receiving FDA approval. The FDA has also instructed vaginal mesh manufacturers to conduct further clinical studies on the risks of vaginal mesh complications like infection, erosion or extrusion from outside the body.
[SmartLink vaginalmeshlawsuit]