Lawsuit Against Ethicon Alleges Transvaginal Mesh Failure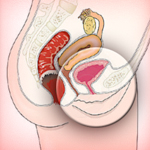 An Illinois woman has filed a lawsuit against vaginal mesh manufacturer Ethicon, a subsidiary of Johnson & Johnson, alleging complications from Ethicon's Gynecare TVT vaginal mesh device. The plaintiff, Denise Burkhart of Antioch, Ill., filed her lawsuit on May 21, 2012 in the U.S. District Court for the Northern District of Illinois.
According to her transvaginal mesh lawsuit, Burkhart had surgery to implant Ethicon's Gynecare TVT mesh on April 17, 2006 at Condell Medical Center in Libertyville, Ill. She subsequently suffered complications from mesh failure and is seeking compensation for physical and mental pain and emotional distress. Her lawsuit alleges that Ethicon was aware that its vaginal mesh devices posed a danger to women's heath, but did not warn patients, doctors, the medical community, or the public about the risks of these devices.
More than 15% of vaginal mesh devices may fail
Transvaginal mesh devices, which are surgically implanted into the patient's tissue, are designed to treat pelvic organ prolapse (POP) and stress urinary incontinence (SUI) in women. But the transvaginal mesh failure rate may exceed 15%, according to a study published in the Journal of the American College of Obstetricians and Gynecologists in August 2010.
Many women who have suffered complications from vaginal mesh devices have filed lawsuits against the manufacturers. Among the serious complications that have occurred with vaginal mesh devices are mesh extrusion (in which the mesh migrates through the vaginal wall); mesh erosion into surrounding organs such as the bladder, bowel, or urethra; perforation of surrounding organs during implant surgery; recurring urinary tract infections; and bleeding or infection in the mesh area.
FDA warned of vaginal mesh risks
In 2011, the FDA issued a public safety warning about the side effects of vaginal mesh devices, including erosion, protrusion, pain, infections, and bleeding. The warning stated that vaginal mesh problems are "not rare" and that even multiple surgeries might not be sufficient to correct the problems.
On March 22, 2012, a Congressional report found that many vaginal mesh products were fast-tracked to approval under the FDA 510(k) process, even though the original vaginal mesh device these products were based on was recalled in 1999 for being defective and unsafe.
[SmartLink vaginalmeshlawsuit]