Lawsuits Accuse Merck of Failing to Acknowledge Erectile Dysfunction from Propecia May Be Permanent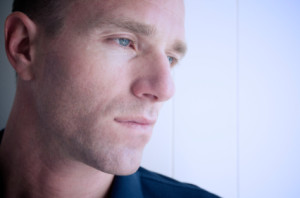 A recent Propecia litigation has been initiated by a Minnesota resident who claims that Merck Pharmaceuticals demonstrated negligence in failing to report or properly warn of the sexual side effects associated with its popular male pattern baldness treatment. In his lawsuit, the plaintiff alleges that despite Merck's representations to the contrary, his side effects after Propecia use persisted long after his cessation of treatment. Due to certain similarities this lawsuit shares with many others, it will likely be consolidated in the ongoing Propecia multidistrict litigation no. 2331.
The complaint states that the plaintiff began treatment with Propecia in April 2008. Then 33 years old, he claims he had never suffered from sexual issues or cognitive impairment previously. However, after beginning treatment he began experiencing symptoms of both conditions. Propecia has been implicated in sexual side effects such as reduced volume of ejaculate, diminished libido, erectile dysfunction from Propecia, infertility and reduced sensation during sex. The drug has also been linked with psychological side effects including cognitive impairment and depression. Follow this link for more information on Propecia related side effects.
Merck acknowledged sexual side effects after taking Propecia
Propecia first gained FDA approval in 1997 as a treatment for male pattern baldness and has been successfully used by many men. When first introduced to the consumer market, Merck marketed Propecia as extremely safe. While the company acknowledged the possibility that some users may contract sexual side effects while using the drug, the company insisted these issues would resolve after the patient discontinued use of the drug. However, in the last few years medical research suggests that some of these Propecia sexual side effects could become permanent.
Merck failed to incorporate information about possibly permanent erectile dysfunction from Propecia in warning labels
Although Meck has revised the Propecia warning label in the United States nine times since the drug's introduction, none of these revisions incorporate the risk of permanent sexual dysfunction. Plaintiffs filing suit against Merck have accused the company of "wanton, willful, fraudulent, reckless" acts in failing to warn Propecia users of the risk for permanent sexual dysfunction. Merck's negligence in failing to advise Propecia users of permanent sexual side effects is particularly upsetting because Propecia's target demographic, men aged 30 to 50, are in their sexual prime and would be more impacted than any other demographic by the drug's sexual side effects.
[SmartLink propecialawsuit]