Louisiana Plaintiffs Involved in Actos Litigation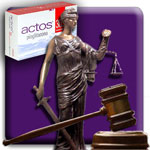 A number of plaintiffs have issued a bundled complaint in the United States' District Court for the Western District of Louisiana, claiming damages for physical injury, emotional distress, and loss of enjoyment of life they have experienced as a consequence of their use of the type II diabetes drug Actos. The complaint, filed with the help of an Actos lawyer on the 12th of June, 2012, claims that drug maker Takeda Pharmaceuticals knew of the risks associated with Actos and the possibility of bladder cancer resulting from its use, but did not provide this information to consumers or physicians. A number of similar lawsuits are being consolidated in a multi district litigation case taking place in the Western District of Louisiana.
Bladder cancer major side effect of Actos
Actos is a medication that has been proven to help treat the symptoms associated with type II diabetes, which is a relatively common affliction in the United States. There is significant evidence, which is mounting, that there is a causal link between use of the medication and the development of bladder cancer, although drug maker Takeda has allegedly concealed this information for a number of years in order to keep the medication on the market and profitable. Actos has brought the drug maker billions of dollars in sales over the years and it is not hard to see why they might be reluctant to let such a profitable product off the market.
The complaint contends that Takeda knew of the risks as far back as 2005, when the first study that linked Actos to bladder cancer was released. A number of further studies also linked the drug to the development of bladder cancer.
Side effects not limited to cancer
Actos has also been linked to a number of other side effects, including cardiac problems from Actos use. These side effects are extremely serious, so patients of Actos who are experiencing any signs or symptoms of heart failure should contact a doctor right away.
[SmartLink actoslawsuit]