Merck Not Forthcoming about Propecia Sexual Side Effects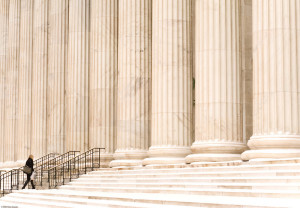 Propecia, a drug to treat male pattern baldness, has been linked to a slew of persistent sexual side effects – decreased libido, testicular pain, decreased sperm count, and erectile dysfunction resulting from Propecia – and many patients are angry about a lack of sufficient warning. In 2012, 15 years after the drug was first approved, the Food and Drug Administration (FDA) expanded its list of adverse events associated with the hair-loss medication. However, even before the updated FDA information, the drug's long-lasting and, in some cases, allegedly permanent side effects prompted some men to file a Propecia lawsuit.
Initial label did not warn of persistent sexual problems from Propecia
The FDA first approved Propecia in 1997. At the time, clinical trials revealed that some men had suffered sexual problems from Propecia, but these were thought to be temporary. In fact, Propecia's initial warning label mentioned sexual side effects, but did not indicate the possibility of persistence of permanence. Soon after the drug hit U.S. shelves, men began complaining of persistent erectile dysfunction resulting from Propecia.
Studies confirm threat of persistent sexual side effects
Soon, clinical studies confirmed what Propecia patients had already reported: sexual problems from Propecia could be persistent. Notably, Dr. Michael Irwig, of George Washington University, headed a study that revealed the persistent nature of the drug's side effects, even after patients had stopped taking Propecia. In 2011, the FDA ordered an update to the Propecia label to add a warning against persistent erectile dysfunction.
Victims file a Propecia lawsuit
While the updated label was a step in the right direction, many men were angry that the FDA had only added a notice against erectile dysfunction resulting from Propecia. While ED is one of the drug's most prominent side effects, affected men also report decreased libido, male breast enlargement, reduced ejaculate, and other sexual dysfunction. Their complaints – voiced mostly by those who chose to file a Propecia lawsuit – may have prompted the FDA's next label update; on April 11, 2012, the agency expanded its list of Propecia side effects to include, "libido disorders, ejaculation disorders, and orgasm disorders that continued after discontinuation of the drug."
As the FDA contemplated updates to the Propecia warning label, manufacturer Merck silently took down the medication's website for several months. In 2012, the pharmaceutical giant relaunched the website with no explanation. For months, people had speculated on possible updates, including additional information on persistent sexual side effects, but no big changes were forthcoming. In fact, Merck's website does not even mention "libido disorders," and its warnings of other sexual problems are not displayed prominently.
[SmartLink propecialawsuit]