Minnesota Man Suing Takeda, Claiming They Failed to Disclose Information Linking Actos and Bladder Cancer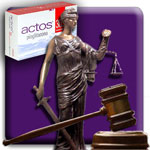 A Minnesota man has chosen to file an Actos lawsuit against drug manufacturer Takeda Pharmaceuticals for damages relating to the bladder cancer he allegedly contracted as a result of using the drug to treat his type II diabetes. George Geogleris filed suit on May 25, 2012 in the Illinois Circuit Court of Cook County, claiming Takeda failed to adequately warn about the risk of bladder cancer that the drug posed for patients. He accuses Takeda of exhibiting negligence and having strict liability for his injuries, and is seeking compensation of more than $50,000.
In his complaint, Geogleris claims that he began treatment with Actos in or around February 2011. Between then and cessation of treatment in September of that year Geogleris was diagnosed with bladder cancer and was forced to have surgery to remove the cancer. Had he known about the link between Actos and bladder cancer, Geogleris claims he would not have accepted treatment with the drug. In fact, Geogleris did not even realize that there was any such link established until after beginning Actos treatment in 2011.
Government agencies are aware of connection between Actos and bladder cancer
At this point, the connection between Actos and bladder cancer is well established. The FDA issued an announcement on June 15, 2011 to this effect, stating "use of [Actos] for more than one year may be associated with an increased risk of bladder cancer." They further mandated that Takeda and other companies must include a this information on the warning labels of all medications containing pioglitazone (the active ingredient in Actos). This decision came after the results of a five-year epidemiological study on side effects resulting from Actos, specifically bladder cancer. They found a 40% increased risk of bladder cancer in patients taking Actos for more than a year.
A French retrospective cohort study reiterated these results, examining data from the French National Health Insurance Plan. They found that men using Actos for more than a year exhibited a similar rate of bladder cancer. As a result, the French government issued a suspension of the use of Actos in June 2011, and the next month Takeda issued a recall of the drug in France.
Actos lawsuits consolidated into MDL
As more lawsuits are filed in the United States, the U.S. Judicial Panel on Multidistrict Litigation has taken action to establish an Actos MDL in the Western District of Louisiana. The MDL consolidated federal Actos litigation on December 29, 2011, and is currently undertaking pretrial proceedings.
[SmartLink actoslawsuit]