New Mexico Woman Joins Yaz MDL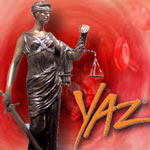 A New Mexico resident, Stephanie Brazil, has filed a lawsuit in the United States District Court for the Southern District of Illinois against drug maker Bayer Pharmaceuticals, the company responsible for the manufacture and marketing of the popular fourth generation drospirenone-based birth control known as Yaz. Her lawsuit was filed on the 29th of May, 2012, and joins a number of other similar lawsuits that have also been filed by patients who have experienced complications and side effects as a result of their use of the medication. The consolidated litigation case is being overseen by Chief Judge David R. Herndon. Brazil claims that Bayer developed and marketed a medication that it knew to be unsafe while hiding important warnings from consumers.
Lawsuit claims failure to warn
According to her lawsuit, Brazil began taking Yaz and/or Yasmin in 2005 and stopped her use of the medication in June of 2009. On the 2nd of June of that year, she developed a pulmonary embolism. Pulmonary embolism as a result of Yaz use is one of the most commonly cited side effects in lawsuits of this kind because it is a common but serious side effect of Yaz and Yasmin use–a blood clot will form and travel to block an artery in a patient's lung, which can be a life-threatening condition. A bloody cough, pain, and shortness of breath can be indicative of the potentially life threatening condition, which should be treated quickly with a blood thinning medication. Find out more about Yaz pulmonary embolism.
Experts think that the danger of birth control like Yaz lies in one of its active ingredients, the synthetic hormone known as drospirenone. Very little research has been conducted regarding the effects of drospirenone on a patient's body, but it may not counter the clotting effects of estrogen like other birth control pills might.
MDL deals with many Yaz lawsuits
A number of patients who have chosen to file a Yaz lawsuit have seen their cases be consolidated in the ongoing and growing multi district litigation case. This consolidation ensures that pretrial processes will be completed quickly and without duplication, and lawsuits included in this litigation deal with side effects of the birth control medication that range from stroke to gallbladder disease.
[SmartLink yazlawsuit]