Ohio Parents Sue Over Son's Zoloft Heart Defects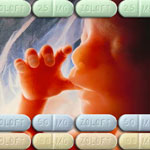 Ohio parents Jody and David Gardner have filed a lawsuit against Pfizer because their son was born with multiple Zoloft heart problems. The lawsuit was filed on June 1, 2012 in the U.S. District Court, Southern District of New York.
The Gardners' son, referred to in the lawsuit only as "G.G.", was born on November 9, 2005 at the University of Michigan Hospital and Health Centers. Jody Gardner had taken Zoloft during her pregnancy, and G.G. was born with numerous congenital heart defects, including atrial septal defect, a mitral valve defect, and ventricular septal defects, as well as omphalocele, a birth defect in which the baby's intestine or other abdominal organs stick out of the belly button
Child required multiple surgeries and will need more
When he was only about nine days old, baby G.G. had to undergo open-heart surgery to repair the heart defects allegedly caused by Zoloft. When he was five years old, he required two more open-heart surgeries: one in May 2011 in which he was implanted with a heart catheter, and another two months later to repair leakage from his mitral valve defect.
As hard as it is for a young child to go through so many surgeries, G.G. isn't done yet. According to the lawsuit, G.G.'s doctors have told the Gardners that the boy will eventually need further surgeries, including open heart surgery to replace a valve.
Studies showed risk of Zoloft birth effects
In the lawsuit, the plaintiffs' Zoloft lawyer notes that numerous studies have shown the risk of birth defects from SSRI medications like Zoloft, and that therefore Pfizer should have been aware of this risk and warned patients and doctors. For example, in 2007 the New England Journal of Medicine published a study that found that women who took SSRI medications such as Zoloft had twice the risk of giving birth to babies with heart defects. Likewise, a 2009 study of 500,000 births reported in Denmark's national birth registry found that use of Zoloft and Celexa by the mother during pregnancy was linked to a higher prevalence of septal heart defects in newborns.
The Gardners' lawsuit alleges that despite this evidence, Pfizer still does not adequately warn patients or doctors about the risk of birth defects caused by Zoloft use during pregnancy. The plaintiffs allege defective design, negligence, failure to warn, fraud, and breach of warranties, and seek in excess of $75,000 in damages.
[SmartLink zoloftlawsuit]