Plaintiff Still Suffering Erectile Dysfunction Eight Years After Stopping Propecia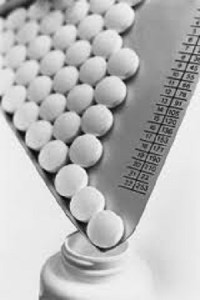 A man who says he is still suffering erectile dysfunction from Propecia nearly a decade after he stopped using the hair loss drug has filed a Propecia lawsuit against Merck, the drug's manufacturer. The lawsuit was filed on May 15, 2012 in the Eastern District of New York. This is the same court in which numerous Propecia cases were consolidated into an MDL the previous month under the Honorable Judge John Gleeson. Although this new lawsuit has not yet been added to the MDL, it is possible that it will be transferred to the MDL at a later time.
Early Propecia warnings erroneously claimed side effects were only temporary
According to his lawsuit, the plaintiff began taking Propecia to treat his hair loss in 2002, when he was 28 years old. At that time, the warning label on the drug did mention erectile dysfunction among the potential side effects after Propecia use, but erroneously stated that any such side effects would disappear once the patient stopped taking the drug. Therefore, the plaintiff was unaware of the potential for long-lasting side effects when he began taking it. He continued taking Propecia for two years, but stopped when he began to experience cognitive impairment, erectile dysfunction, and other unwanted side effects.
Propecia was first approved by the FDA in 1992, and its warning label was updated by Merck nine times over the years. But it wasn't until 2011 that the Propecia warning finally acknowledged that sexual side effects from taking Propecia could persist long after the medication had been discontinued. At the time that updated warning was added, the plaintiff had stopped using Propecia seven years earlier but was still suffering from these sexual side effects, which continue to affect his quality of life today.
Plaintiff seeks damages for diminished quality of life
According to his lawsuit, because of the inadequate warnings at the time he started using Propecia, he has suffered from debilitating injuries, economic loss, and "significant pain and suffering," and "his quality of life has been severely diminished." He is seeking compensatory, punitive, special and exemplary damages in excess of $75,000.
[SmartLink propecialawsuit]