Pradaxa Could Be More Dangerous Than Alternative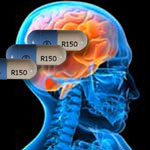 Pradaxa was introduced as an atrial fibrillation treatment in 2010 by the Food and Drug Administration, who approved the drug as an alternative to the previously used warfarin, known by its brand name Coumadin most commonly. Pradaxa is manufactured by drug maker Boehringer Ingelheim Pharmaceuticals. At first, Pradaxa seemed to be a relatively safe product and a welcome alternative to the potentially dangerous Coumadin, and since it was more effective at stroke prevention than the alternative it was embraced quickly by the medical community. However, it has been linked to several side effects that are simply dangerous enough that many patients are now shying away from the medication.
Pradaxa brain hemorrhage serious side effect
A number of patients who have taken the drug have experienced internal bleeding from Pradaxa use, and others have suffered gastrointestinal side effects of the medication. A number of patients have chosen to file lawsuits against drug makers Boehringer Ingelheim, and the Food and Drug Administration has recognized the risks associated with the use of the medication; however, the organization says that the benefits of using the drug outweigh the risks and it therefore remains on the market.
Internal bleeding can lead to serious side effects that can sometimes even be fatal. Internal bleeding is a side effect of almost all anticoagulant therapies, which the Food and Drug Administration recognized in its statement about Pradaxa. However, some experts believe that Pradaxa might be even more dangerous than other, similar medications.
Pradaxa could be more dangerous
Pradaxa is more expensive than Coumadin, although its drug maker claims that assistance programs are available for patients who are in need of financial help. However, Coumadin brain hemorrhages can be treated with Vitamin K; this is not true of hemorrhages linked to Pradaxa use, as there is no surefire way of stopping Pradaxa brain hemorrhages. Possible treatments are also very expensive.
A number of patients who have been affected by side effects of the medication are choosing to join Pradaxa litigation with the help of a personal injury lawyer.