Propecia Lawsuit Plaintiffs Allege Peyronie's Disease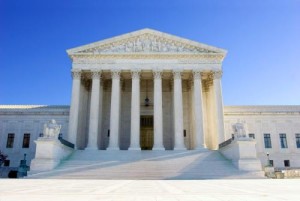 As Propecia lawsuit numbers increase around the country, complaints of Peyronie's disease are also on the rise. If proven, Peyronie's disease, which is alternately known as penile fibrosis, would be one of the most serious known Propecia side effects. Men with Peyronie's disease are often required to undergo invasive procedures and/or surgery as treatment.
Propecia lawsuit complaints list Peyronie's disease
Though Peyronie's disease is a new addition to Propecia lawsuit complaints, plaintiff claims have garnered attention, in large part due to the seriousness of the disease. True to name, penile fibrosis occurs when fibrous plaques form on the soft tissue of the penis. As the condition progresses, the penis develops a curvature that can be very painful, and will make it difficult or impossible to enjoy sexual intercourse. As do all patients who take the hair loss medication, men with Peyronie's disease are also at risk for other side effects, including Propecia erectile dysfunction, testicular pain, and other sexual dysfunction. Learn more about related side effects.
Peyronie's disease could be one of the most severe Propecia side effects
Peyronie's disease develops differently in every patient. For some, the painful condition could disappear on its own, in which case patients are able to return to their normal lives and sexual activities without medical intervention. However, men who suffer from more severe incarnations of Peyronie's disease must seek medical help. To treat the disease, patients may be prescribed vitamin supplements, corticosteroid injections, and even physical therapy. In the most extreme cases, a surgical procedure known as the Nesbit operation may be required.
FDA looks into link between Propecia and Peyronie's disease
Though the Food and Drug Administration (FDA) does not yet list Peyronie's disease as an official side effect of Propecia, the agency has organized ongoing efforts to gather information regarding the disease. As of mid-2012, the FDA requests all Propecia patients suffering from Peyronie's disease to reach the MedWatch Program. As the FDA accumulates patient reports, new Propecia lawsuit complaints are recorded – and as awareness of the medication's link to Peyronie's disease increases, so will the number of lawsuits to claim the condition as one of several Propecia side effects.
[SmartLink propecialawsuit]