State Zoloft Litigation Removed to Federal Court in Pennsylvania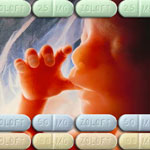 On the anniversary of her daughter's death, a Pennsylvania woman chose to file a birth defects lawsuit against Zoloft manufacturer Pfizer, Inc. for allegedly failing to warn about the risks for serious cardiac birth defects after Zoloft use that ultimately contributed to her daughter's death. Dottie Kyle filed her lawsuit on April 11, 2012 in the Pennsylvania Court of Common Pleas in Philadelphia on behalf of her daughter, Crystal Crooks, who passed away on the same date in 2011. She is suing for compensatory and punitive damages from Pfizer as well as SmithKline Beecham Corp., the maker of antidepressant and anti-anxiety medication Paxil.
Birth defects after Zoloft directly contributed to child's death
Kyle's lawsuit has since been removed to federal court in the U.S. District Court for the Eastern District of Pennsylvania after Pfizer filed a notice of removal. In her Zoloft litigation complaint, Kyle accuses Pfizer of ignoring clinical evidence linking their SSRI antidepressant drug with severe and life-threatening birth defects such as spina bifida, persistent pulmonary hypertension of the newborn, heart conditions and limb deformations. She claims that Pfizer performed clinical trials in animals that showed serious damage to fetuses in testees who were pregnant and administered Zoloft. This damage included cardiac malformations and increased death rates.
These findings were reiterated in a 2007 study published in the New England Journal of Medicine, which found that fetuses that received Zoloft exposure in utero were at a 50% higher risk of heart defects than babies who had no Zoloft exposure. In spite of all of this evidence, Kyle argues, Pfizer failed to include adequate warnings to pregnant women are those who may become pregnant relating to these risks.
Zoloft still popular despite increasing Zoloft lawsuits
Zoloft is among a number of drugs used to treat acute depression called selective serotonin reuptake inhibitors (SSRIs). It was one of the first SSRIs, having received FDA approval and introduction to the consumer market in 1991. Since its introduction to consumers, Zoloft has enjoyed almost 27 million dispensed prescriptions, making it one of the most prescribed antidepressant medications in the United States. Pfizer pocketed $3.3 billion for Zoloft sales alone in 2005.
[SmartLink zoloftlawsuit]