Texas and Idaho Women File Joint Transvaginal Mesh Lawsuit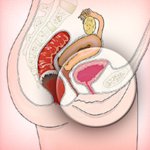 A Texas woman and her husband have joined with an Idaho woman to file a joint lawsuit against vaginal mesh manufacturers Johnson & Johnson (J&J), Ethicon, Gynecare, American Medical Systems (AMS), C.R. Bard, and Sofradim Prodiction SAS, alleging transvaginal mesh complications. The lawsuit was filed on June 12, 2012 in the U.S. District Court for the Northern District of Texas.
Texas woman suffered complications from several different vaginal mesh products
The Texas woman was originally implanted with the Gynecare TVT Secur vaginal mesh on May 15, 2008 to treat her pelvic organ prolapse (POP) and stress urinary incontinence (SUI). Due to problems with the device, she subsequently underwent revision surgery and was implanted with the Bard Avaulta Solo Anterior Synthetic Support System, the Bard Avaulta Solo Posterior Synthetic Support System, and the AMS Monarch Subfascial Hammock. But she continued to suffer complications, including discomfort, pain, continued incontinence, difficulty voiding urine, scarring, infection, discharge, bleeding, odor, and impaired sexual relations with her husband.
The Idaho plaintiff likewise experienced problems resulting from transvaginal mesh devices. She was implanted with the AMS Elevate Anterior and Apical System and the AMS MiniArch on June 10, 2010. But within a year, she experienced complications and was forced to undergo revision surgery on March 7, 2011.
Vaginal mesh devices being phased out
Numerous lawsuits have been filed over these devices. On June 12, 2012, J&J and its subsidiary Ethicon announced that it would begin a worldwide phase-out of the Gynecare TVT Secur – the model that was initially implanted in the Texas plaintiff – as well as three other vaginal mesh devices: the Prosima, the Prolift, and the Prolift MTM Pelvic Floor Repair Systems. However, the manufacturers declined to call the phase-out a recall or state that it was in response to the lawsuits; instead, the companies claimed that they still had confidence in their products' safety, but that changing market dynamics led to the decision to discontinue the models.
The Texas and Idaho plaintiffs allege that the mesh manufacturers failed to use reasonable care in designing and marketing these transvaginal mesh devices. Their lawsuit brings claims of negligence, design and manufacturing defects, failure to warn, breach of warranties, and fraudulent concealment. In addition, the Texas plaintiff's husband is bringing a claim of loss of consortium.
[SmartLink vaginalmeshlawsuit]