Vaginal Mesh Lawsuit Moves to MDL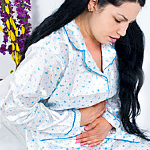 A New York plaintiff has filed a vaginal mesh lawsuit that has since been transferred to the ongoing multi district litigation case taking place in the United States' District Court for the Southern District of West Virginia. The lawsuit was filed as Hobbs vs. Boston Scientific Corporation on the 30th of May, 2012, and was transferred from the United States' District Court for the Western District of New York to the multi district litigation case taking place in West Virginia. The plaintiffs, Lou Ellen Hobbs and Earl Hobbs, will see their complaint addressed alongside other pending lawsuits filed by plaintiffs who are seeking damages for injure they have experienced as a result of their use of vaginal mesh devices.
Vaginal mesh lawsuits after complications
Vaginal mesh systems are synthetic implants that are designed to treat the symptoms associated with pelvic organ prolapse and stress urinary incontinence, two conditions that are related to the weakening of the pelvic muscles that can take place after childbirth or during menopause in women. However, these devices can come with a number of serious problems resulting from transvaginal mesh, which can further complicate and exacerbate the very conditions they are meant to treat. Besides the irritation of pelvic organ prolapse and stress urinary incontinence symptoms, vaginal mesh complications can include erosion of the mesh, urinary tract infections, pain, perforation of the bowel, bladder, or blood vessels, and the need for additional surgeries.
According to her lawsuit, Lou Ellen Hobbs received her vaginal mesh implant on the 5th of September, 2008, and subsequently began to suffer from recurrent urinary tract infections. She underwent a second surgery a few years later to help treat the conditions that she was suffering because of her vaginal mesh device, leading to further pain and complications.
Lawsuit claims failure to test
The lawsuit Hobbs has filed with the help of her lawyer claims that device maker Boston Scientific did not sufficiently test its vaginal mesh product, and that it manufactured and marketed a defective device. Hundreds of plaintiffs have made similar claims about vaginal mesh devices, and many of these claims have been consolidated in the MDL.
[SmartLink vaginalmeshlawsuit]