Yaz Settlement Amounts Grow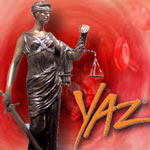 The federal judge overseeing the Yaz multi district litigation case taking place in Illinois has ordered a 90-day stay in the litigation's forward motion hasn't slowed the number of claims that have been filed against drug maker Bayer by patients who have experienced serious side effects related to the popular fourth-generation birth control medication. More than 11,900 lawsuits have been filed on behalf of over 14,000 plaintiffs, and most of these are pending in the multi district litigation case that is currently being dealt with in the United States' District Court for the Southern District of Illinois. The deadlines in the multi district litigation case were pushed back 90 days as of the 19th of April, 2012, in order to allow the parties more time to reach settlements, and although there is little information about settlements related to these lawsuits, it looks like Bayer is eager to settle with patients, especially those who have experienced deep vein thrombosis resulting from Yaz use. Click here for more about Yaz related side effects.
Mediations continue in MDL
Stephen Saltzburg was appointed as a mediator in the multi district litigation case in order to help mediate settlements between the plaintiffs and the defendants before the cases will have to go to trial. The more settlements that are distribute out of court, the less complicated the litigation process will be; patients who receive settlements out of court will not need to engage in what can be a lengthy legal battle in order to receive compensation for the side effects injuries they have experienced after taking popular Yaz and Yasmin birth control.
Bayer has settled nearly 700 cases already for a total of about $142 million, which is an average of $218,000 per case, although many could involve more or less of a payout.
Settlements could reach the billions
If all pending cases are settled by Bayer, more than a billion dollars could be involved. Injuries related to blood clots, deep vein thrombosis, and other side effects of Yasmin or Yaz related to blood clots are most commonly settled in these lawsuits.
[SmartLink yazlawsuit]