A New MDL Against Zoloft is Established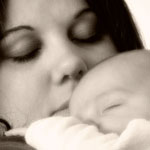 The newly established Zoloft multidistrict litigation (MDL) was created to streamline pretrial procedures in Zoloft lawsuits such as discovery, evidentiary questions, and motion practice by consolidating all federal Zoloft cases in a single court before a single judge. In this case the MDL is under the direction of District Judge Cynthia M. Rufe.
This MDL process ideally avoids inconsistent rulings, promotes judicial efficiency, and encourages Zoloft settlements between the parties. Accordingly, the recent status conference addressed procedural matters designed to further these goals. The topics discussed included state-federal coordination, pleading forms, the schedule for discovery, and pending motions. The parties also discussed the division of leadership roles and responsibilities.
It is common practice in an MDL to appoint a small number of attorneys to serve as liaisons between the court and the plaintiffs. The make-up of the Zoloft team has not yet been announced.
Zoloft alleged to cause injuries and death to infants exposed while in the womb
Plaintiffs in the MDL lawsuits against Zoloft allege that Pfizer's popular antidepressant, known generically as sertraline, can cause permanent, even fatal, injuries to infants exposed to the drug while in the womb. These injuries include cardiac defects, organ malformations, and other defects such as limb deformities, spina bifida, cleft lip and cleft palate, and clubfoot caused by Zoloft.
A key element of plaintiffs' claims is that Pfizer failed to adequately warn pregnant women and medical professionals of the risks posed by the drug. Plaintiffs have cited reports that Pfizer's own preclinical animal studies, conducted prior to Zoloft's approval in 1991, revealed that the drug could cause significant harm during fetal development.
Subsequent independent research confirmed these early findings. A study published in 2007 found that children exposed to Zoloft while in the womb face a 50% higher risk of developing cardiac malformations. Plaintiffs allege that Pfizer knew of these risks, but failed to warn consumers in an effort to maximize corporate profits.
The initial status conference of the MDL is held
The organizational issues common to pending and future Zoloft cases topped the agenda during a recent status conference. The meeting, which was held Thursday, July 12, 2012, in the U.S. District Court for the Eastern District of Pennsylvania, was the first scheduled in the Zoloft MDL. The U.S. Judicial Panel on Multidistrict Litigation created the MDL on April 17, 2012, to handle the growing number of allegations that Zoloft taken during pregnancy can cause the aforementioned birth defects.
[SmartLink zoloftlawsuit]