A Plaintiff Files A New Case in the Yaz MDL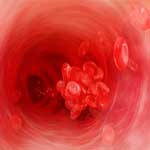 For the past several months, Chief Judge David R. Herndon has been encouraging the parties in the Yaz multidistrict litigation (MDL) to obviate the need for trials by reaching Yaz lawsuit settlements. In that interest, Judge Herndon appointed a Special Master to mediate between the manufacturer Bayer and the plaintiffs. So far, Bayer has agreed to pay over $142 million to settle 700 cases. In the absence of further settlement progress, court watchers expect the first bellwether trials to begin in September of 2012.
Yaz blamed for a woman's pulmonary embolism
Michigan resident Karen Mathies joined the Yaz MDL currently underway in the U.S. District Court for the Southern District of Illinois. Mathies is one of an estimated 14,000 women now seeking compensation for her injuries. Her complaint was filed on July 5, 2012. It alleges that Mathies began taking Bayer's prescription oral contraceptive on February 24, 2009 and only two months later, on April 23, 2009, she reportedly suffered a life-threatening pulmonary embolism resulting from Yaz that left her with permanent injuries. A pulmonary embolism is the sudden blockage of an artery of the lung by a blood clot and is most commonly caused by blood clots that develop in veins far from the surface of the body, usually in the legs, which is also known as deep vein thrombosis (DVT).
Yaz has long been associated with a high risk of developing blood clots and DVT resulting from Yaz. This has led to thousands of injuries and even deaths among otherwise healthy women, some as young as 17 years old. Over fifty Yaz-related deaths were reported to the FDA in one four-year period from 2004-2008.
Other side effects blamed on Yaz
In addition to the pulmonary embolism, the blood clots caused by Yaz and Yasmin can cause heart attack and stroke, as well as pain and other complications associated with DVT. The thousands of plaintiffs now seeking compensation have suffered a range of adverse side effects of Yasmin or Yaz. Read for more about other related side effects.
Yaz and Yasmin have also been linked to an increase in gallbladder disease. Drospirenone, the synthetic hormone used in Yaz, acts as a diuretic by blocking receptors in the kidney. A side effect of the feature is increased dehydration, which can lead to the formation of gallstones. Another effect of blocking the receptor (a hormone known as aldosterone) is an increase of blood cholesterol. Excess phosphate, cholesterol and calcium in the gallbladder significantly heighten the risk of gallbladder disease.
[SmartLink yazlawsuit]